Bauerfeind Back Braces and Orthoses
Bauerfeind's back braces and orthoses help to reduce back pain and promote mobility.
The specially developed Train knit fabric of the braces exerts a compressive effect on the back muscles as you move. This, paired with strategically placed massage pads, stimulates circulation, activates muscles, and promotes healing.
Bauerfeind back braces and orthoses provide you with a comfortable and secure fit, offering your back the perfect anatomical shape. Made in Germany, the materials of our products are top quality, providing you with maximum wearing comfort, even when worn for extended periods.
Our products are durable, washable, and breathable.
RELIEVE PAIN. RESTORE MOBILITY.
A back brace or orthosis can help you to start therapy, restore mobility and reduce pain.
Which product is right for you depends on your specific indication. Explore our back product range and let your doctor or medical retailer help you with your selection.
If you need additional guidance take our Back Product Selector Quiz below and we will recommend the best bracing option for you!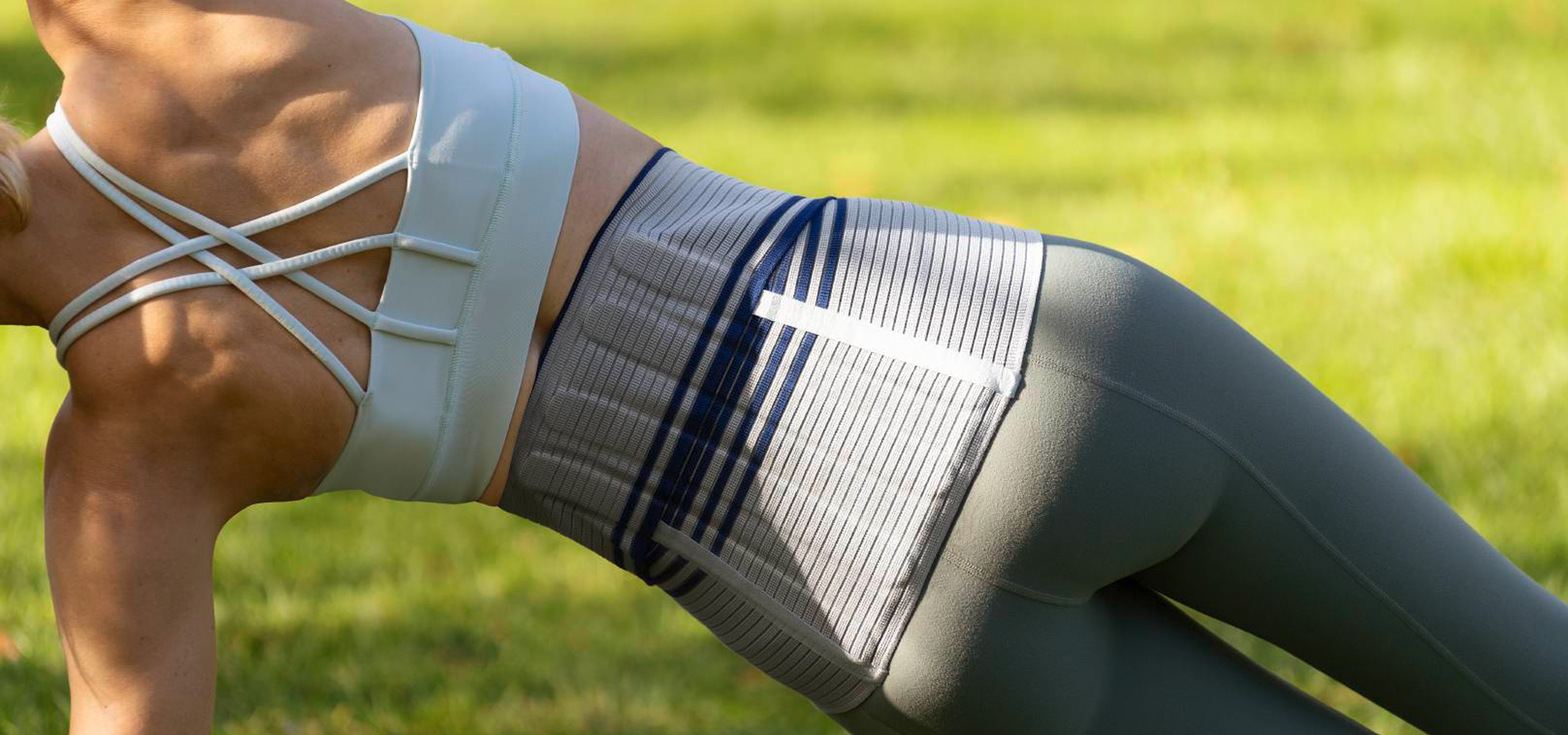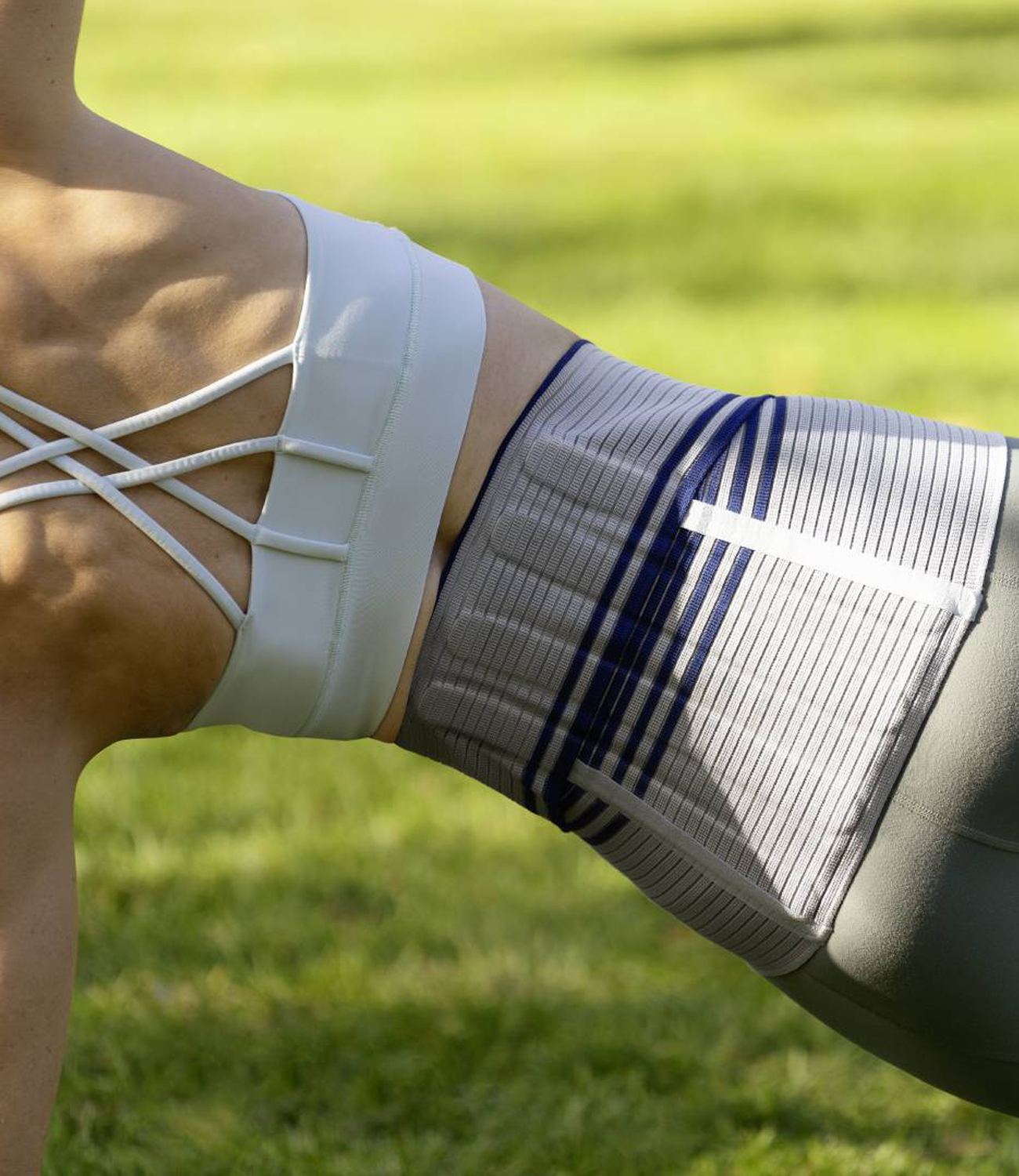 Back Brace Selector
Unsure about which back brace best suits your needs? Answer a few short questions about yourself and your situation and we'll recommend the best bracing options for you!
Start Quiz
Braces and orthoses for back pain
The spine is always under stress, at least as long as we are sitting, standing or walking. The lumbar spine in the lower part of the back bears the main weight of the body. That's why the lower back is most frequent location for back pain to occur.
Bauerfeind's back braces and orthoses support and relieve your back. They help to reduce your pain and promote mobility.
84%
of those using back braces/orthoses suffer from less pain, thanks to their brace¹
52 days
with less back pain during the year, thanks to a Bauerfeind back brace²
65%
of those using back braces/orthoses can reduce the consumption of pain medication¹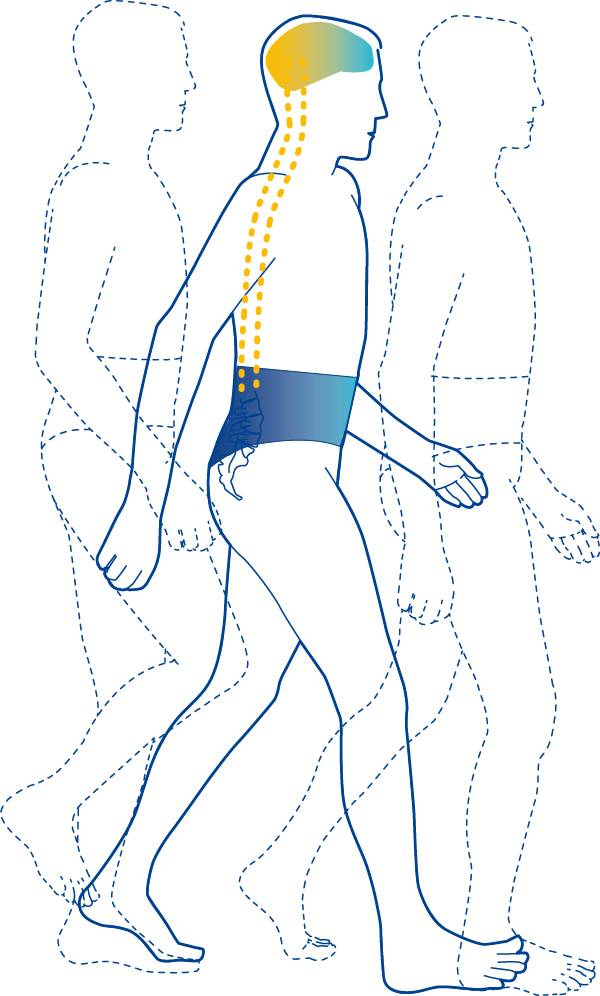 Frequently asked questions / FAQs about back braces and orthoses
Where can I purchase a back brace or orthoses?

In order for an orthopedic back brace or orthoses to provide you with the best possible support and pain relief, it needs to be correctly sized and fit. And it needs to be the right product to appropriately treat the targeted indication.

In order to achieve the best results, it is important to consult your physician or local medical retailer.

A medical retailer can asses your individual needs, help in brace selection and properly size and fit you with the product.

You can find a list of Authorized Bauerfeind Dealers Here!
Does a back brace or orthoses require a prescription?

Back braces or orthoses do not require a prescription to purchase. You can purchase them through a medical retailer directly.

However, without a doctor's prescription, the orthopedic brace or orthoses will not to eligible to qualify for reimbursement through health insurance.
Are back braces and orthoses covered by health insurance?

Bauerfeind back braces and orthoses are medical, orthopedic devices and are eligible for reimbursement with a prescription.
How do I wash my back brace or orthoses?

Bauerfeind Train active braces can be washed separately in the washing machine at 30 ° C with liquid detergent. Please note the following information:

In the case of products with Velcro straps, these should be removed if possible or firmly attached to the designated place.
If possible, pads or splints should also be removed before washing.

It is recommended to use a laundry net (spin cycle: maximum 500 revolutions per minute). Dry your Train active support in the air and not in the dryer, otherwise the knitted fabric may be impaired.

Please wash your Train active support regularly so that the compression of the knitted fabric is retained.

Bauerfeind back orthoses can be washed separately by hand.

Please refer to the orthoses product page for specific care instructions.
Can I wear my back brace or orthoses over clothing?

Bauerfeind back braces and orthoses are designed to be stabilizing and yet flexible; they work with the body to massage and activate muscles, and relieve pain. They also promote proprioception and sensorimotor functions.

However, these functions can only be properly utilized if the brace is in direct contact with the body. We do not advise to wear the product over clothing. If necessary, the product can be worn over an undershirt or light t-shirt.
Which brace or orthoses is best for lower back pain?

Bauerfeind's LumboTrain back brace features a massaging gel pad that relieves pain in the lower back area. Anatomically contoured to the spine's natural curvature, the brace helps with postural adjustment and medical-grade compression improves proprioception and circulation.

For more advanced symptoms, the LumboLoc back brace helps straighten the lumbar spine and relieves stress from the vertebral discs. The brace incorporates individually adjustable aluminum rods that provide the lower back with added stability and support.

It is always recommended however to consult your physician if you are experiencing severe or chronic back pain to determine the cause and the appropriate treatment strategy!
Which brace or orthosis is best for sciatica?

The SacroLoc® back orthosis stabilizes the pelvis and delivers pain relief to the sacroiliac (SI) joint and pelvis in cases of SI joint syndrome and pain. The elastic mesh material and two adjustable straps provide 360° compression which straightens the pelvis and relieves the ligaments. A removable two part rigid visco-elastic dorsal pad fit precisely over the SI joint to provide additional support.
Your question was not included? 
Please contact our customer service directly and let them advise you personally and individually on our products!
¹According to experts' recommendations specified in the National Treatment Guidelines for Non-specific Low Back Pain
²Valle Jones, et al. Current Medical Research and Opinion, (1992) Vol.12, No.9, S. 604-613