Living a carefree life with edema!
Swelling can occur in various parts of the body as a result of injury, inflammation, or an underlying condition. This accumulation of fluid in the tissues is called edema. Most commonly edema presents as swollen legs and swollen feet but can affect various parts of the body. Unfortunately, edema can go unnoticed for some time before pain and complications appear.
Learn about the different forms of edema including lymphedema and lipedema, and how to successfully manage symptoms and live an active and carefree life!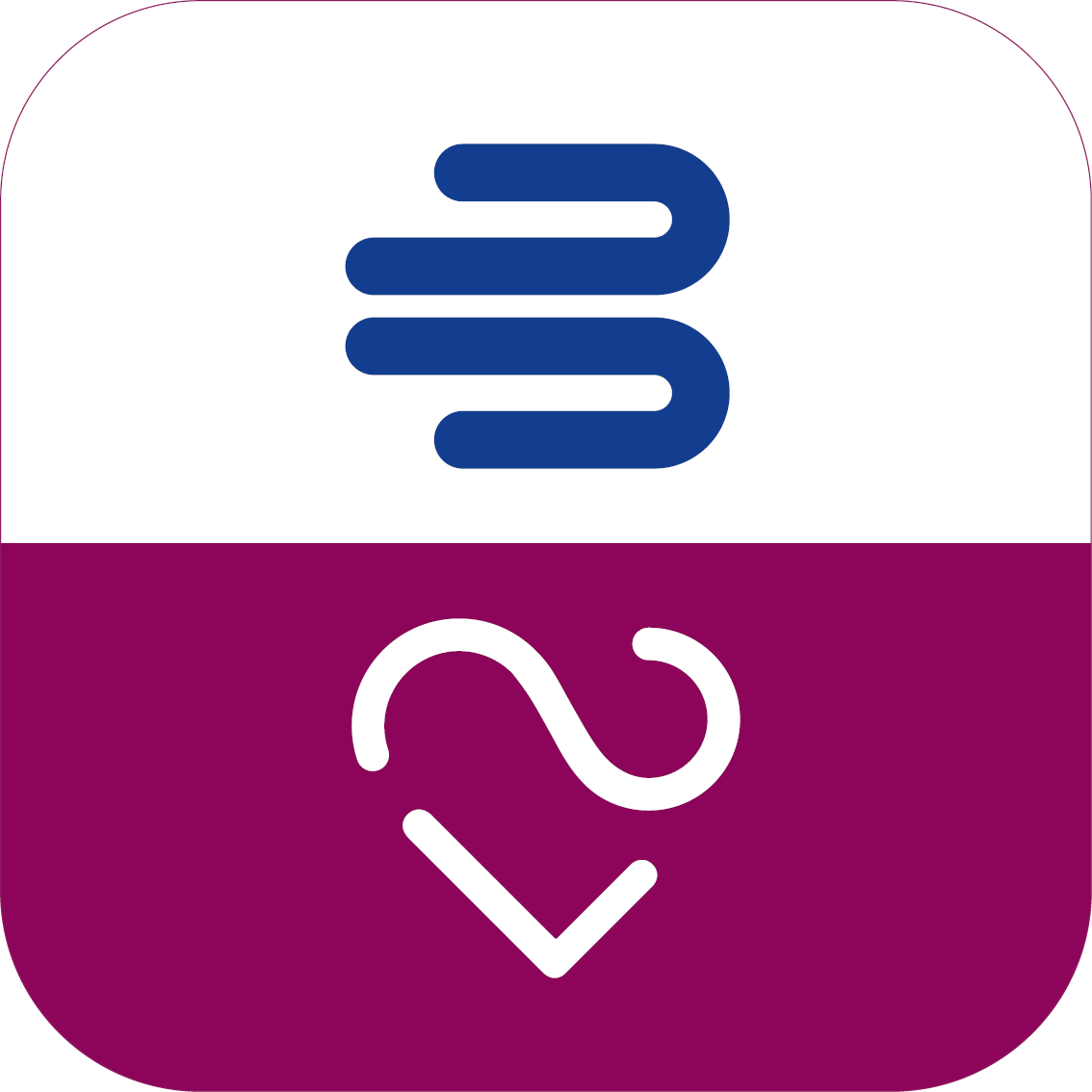 COMPARISON OF LYMPHEDEMA AND LIPEDEMA
EVERYTHING YOU NEED TO KNOW ABOUT EDEMA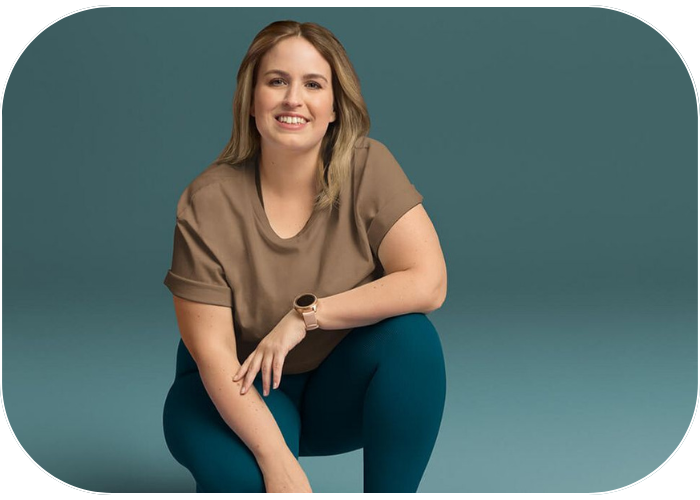 The lymphatic system is an essential part of the body's circulatory system. The cardiovascular system transports blood via veins, arteries, and capillaries while the lymphatic system collects and circulates excess fluid in the body. The Lymphatic system is responsible for "draining" lymph (excess fluid containing proteins, fats, and metabolic waste), from cells and tissues and returning it to the bloodstream via the lymphatic vessels and lymph nodes.

Lymphedema is a type of lymphatic drainage disorder. When the lymphatic system cannot properly function, it leads to a build-up of excess fluid in the tissues, resulting in swelling, most commonly in the legs and feet. The swelling can be uncomfortable and painful and make it difficult to manage daily activities.

If left untreated, lymphedema will progress and can become more severe over time. In the later stages of Lymphedema, the tissue can harden, the skin tightens, and those affected can become severely restricted in their mobility.
WHAT ARE THE SYMPTOMS OF LYMPHEDEMA?

Lymphedema can occur anywhere in the body. However, it most often appears in the legs, feet, and arms. Since the onset of the disease can be gradual, you should keep an eye on your body and watch for changes.

Possible signs of lymphedema include:

Your legs, feet, arms, or other affected areas, feels heavier than usual
Gradual swelling of affected areas
The skin in the affected areas feels tight and sometimes tingly
The skin in the affected area can appear thick and leathery
Heavy indentations are left from clothing or accessories
Itchy or burning sensations
Decreased flexibility and mobility
WHAT ARE THE CAUSES OF LYMPHEDEMA?

There are two types of lymphedema, primary and secondary.

Primary lymphedema is a congenital lymphatic drainage disorder. Genetic factors result in the lymphatic system not developing properly or not functioning correctly. Altered lymph nodes can also be the cause. Primary lymphedema can occur bi-laterally and typically affects the legs. Women are more commonly affected - often showing symptoms at a young age.

Secondary lymphedema often occurs later in life and is not congenital. This type of lymphedema is caused when the lymphatic system becomes damaged by an external factor. The most common causes of secondary lymphedema include; cancer (most commonly breast cancer) and the associated procedures - such as the removal of lymph nodes - or radiation. Trauma, injuries, infections, and parasites are all common factors that can also damage the lymphatic system and lead to secondary lymphedema.

In addition, advanced-stage lipedema can result in the weakening of the lymphatic vessels. Lipedema patients can later develop an additional lymphatic drainage disorder. In this case, it is referred to as "lipedema with secondary lymphedema".
Lipoedema is a chronic fat distribution disorder that typically manifests on the legs, buttocks, and in some cases arms. Lipoedema affects both sides of the body equally and occurs almost exclusively in women.

Lipoedema, especially in the early stages, can be misinterpreted as lymphedema or obesity. Lipoedema is indicated by the build-up of painful fatty tissue, which is not present in overweight people. Therefore, lipoedema is also called lipohyperplasia dolorosa: increased, painful fatty tissue.
WHAT ARE THE SYMPTOMS OF LIPOEDEMA?

The typical symptoms of lipoedema are a large lower half and column-like legs, which are often tender and can bruise easily. It is typical to experience a larger difference in size between the upper and lower halves of the body.

Unlike Lymphedema, Lipoedema affects both sides of the body equally.

Other possible signs of lipoedema include:

Fat build-up in buttocks, thighs, calves, and in some cases the arms.
Exercise, elevating your legs, and support stockings do not help to reduce the fat/edema in the affected areas.
There is typically no swelling in feet or hands.
Pain, discomfort, or heaviness in the affected areas
Affected areas can bruise easily
Skin can appear dimpled like orange-peel
Difficulty walking/reduced mobility
Skin can appear dimpled like orange-peel

Lipedema almost exclusively occurs in women. The onset of lipoedema symptoms is often associated with weight gain that is connected to hormonal changes - such as puberty, pregnancy, use of birth control pills, and menopause.
WHAT ARE THE CAUSES OF LIPOEDEMA?

The causes of lipoedema are still not yet fully known. However, as the condition occurs almost exclusively in women, and symptoms usually present or worsen at the time of puberty, pregnancy, or menopause, there is likely a connection to hormones.

In addition, genetic predisposition can play a role in the tendency to develop lipoedema.
FLAT-KNIT COMPRESSION THERAPY
Treat lipoedema and lymphedema with flat-knit compression stockings
Flat-knit compression garments alleviate the symptoms of lymphedema and lipedema due to their structural stability. In the treatment of lymphedema, the purpose of compression is to manage symptoms and slow the further progression of the disease; however, compression is also effective at providing relief during severe stages. In the treatment of lipedema flat-knit compression is very well suited for treatment in severe stages.

Because edema affects each individual in different ways, your compression garments should be custom-fit and cater to your specific needs.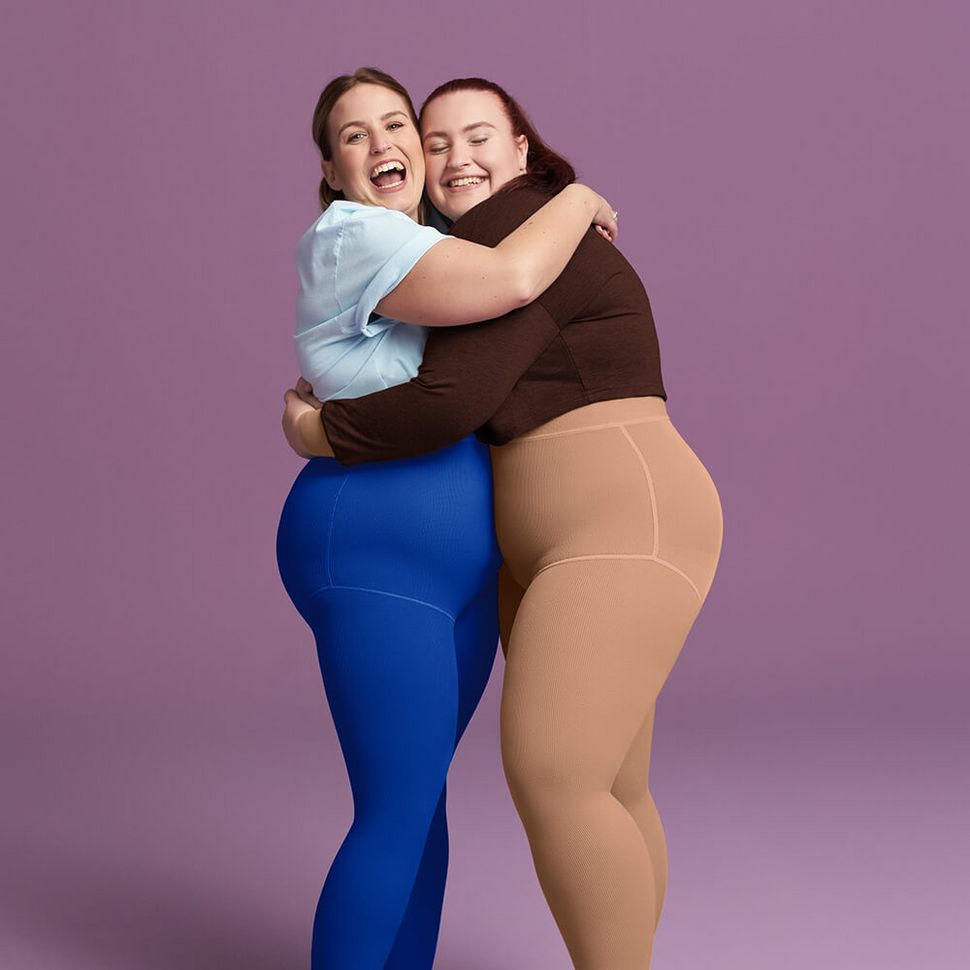 The VenoTrain® Curaflow Solution 
Compression therapy for the treatment of edema
Bauerfeind's flat knit Curaflow garments are custom-made and perfectly adapted to the lymphedema or lipedema of the patient's legs, arms, or hands. VenoTrain curaflow relieves tension pain and noticeably relieves the strain - all this with significantly more comfort that you will love.
Supple microfiber and soft, two-way knit for optimal comfort
Strong pressure gradient with a constant effect
Perfect fit thanks to anatomically tailored seams
Extra-soft comfort zones for carefree mobility
At Bauerfeind, we are passionate about our products and the amazing people who wear them! When it comes to treating Lymphedema or Lipedema we believe in a holistic approach ensuring that the patient's overall well-being is the most important factor!
Our goal is to create a supportive community to spread knowledge and awareness! We would love to hear about your personal experiences and your favorite feel-good tips!
We look forward to connecting with you!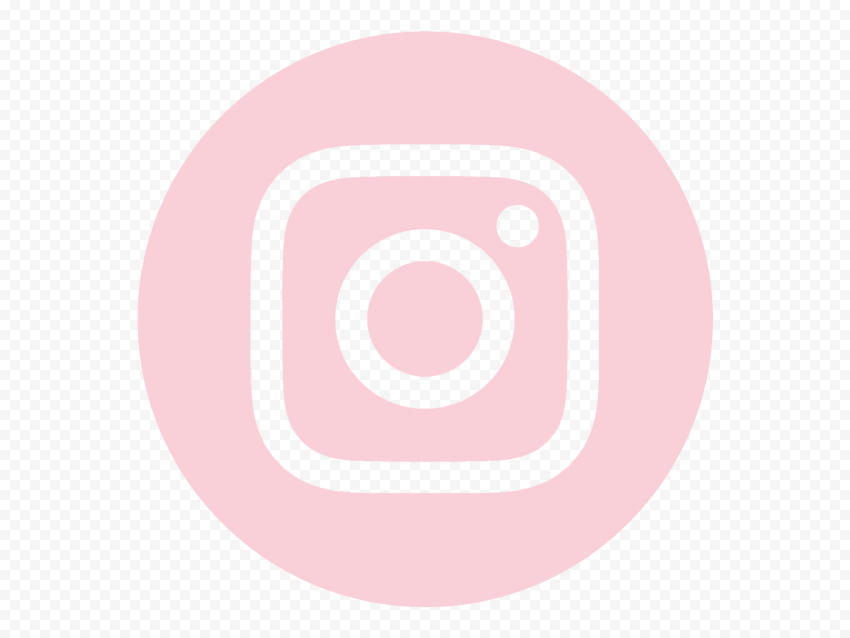 FOLLOW US ON INSTAGRAM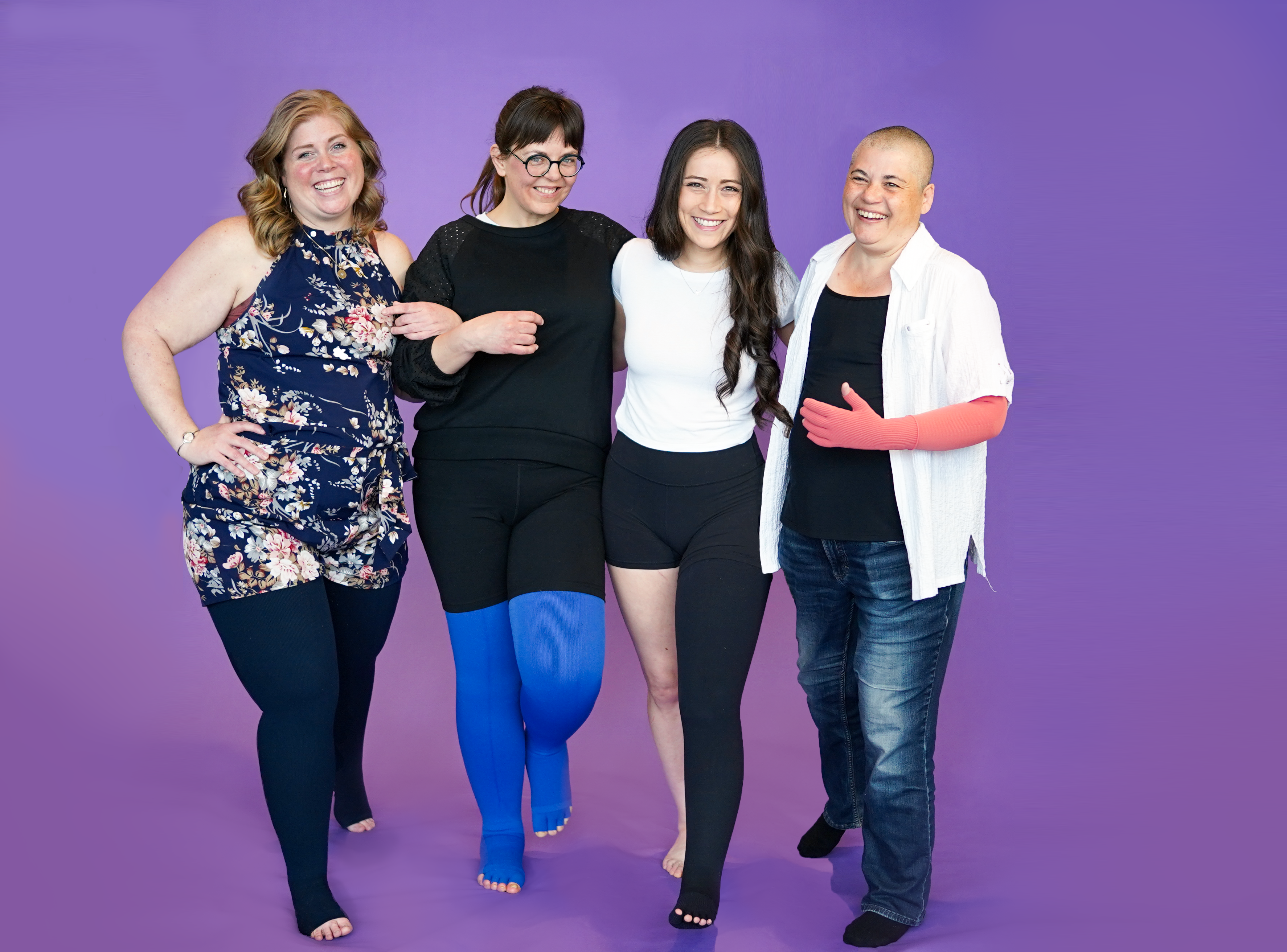 Learn more about edema
View all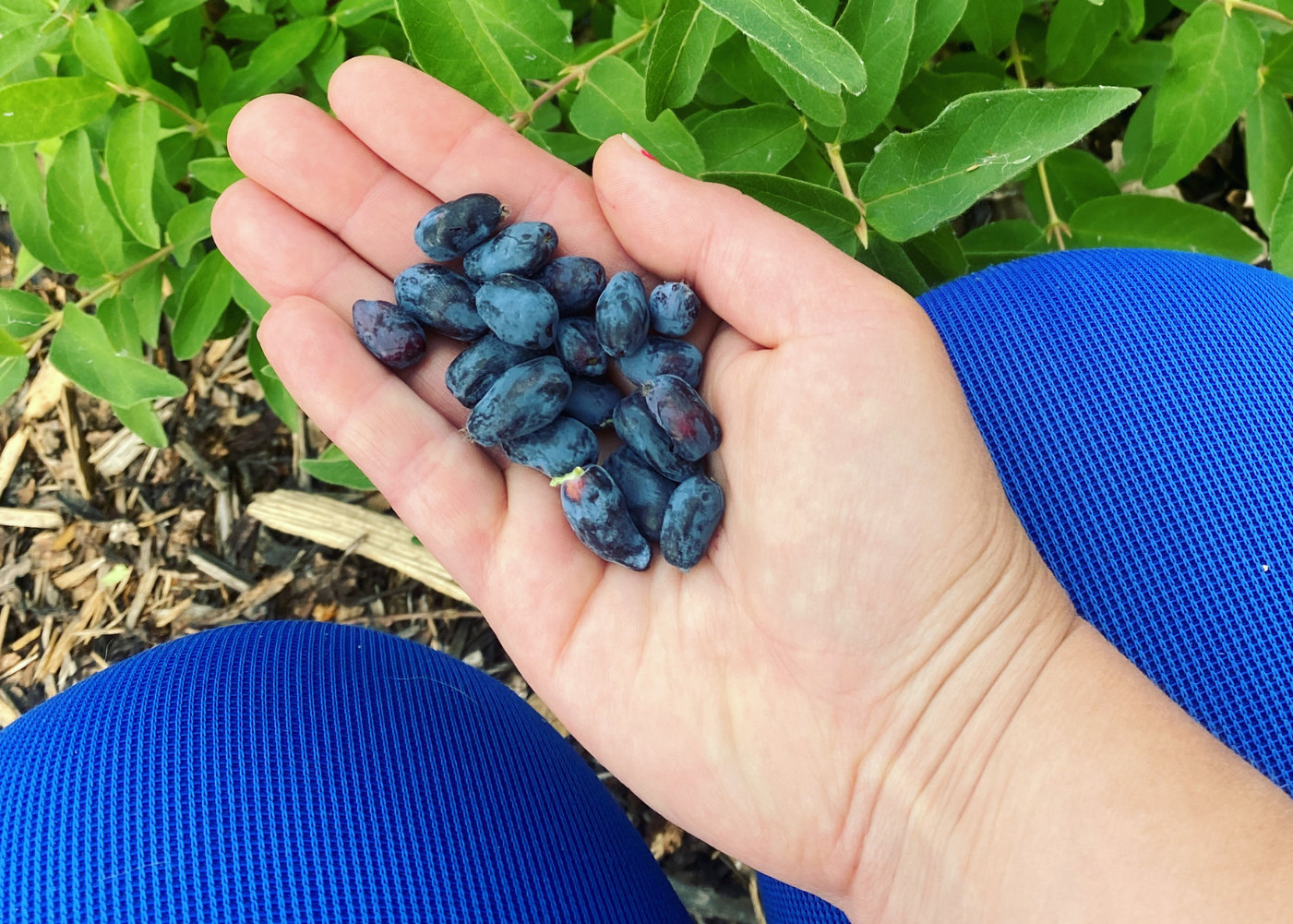 As the temperature rises and the sun shines brightly, summer brings its own set of challenges for individuals living with lymphedema. Read on for the top 10 essential self-care tips to help you ma...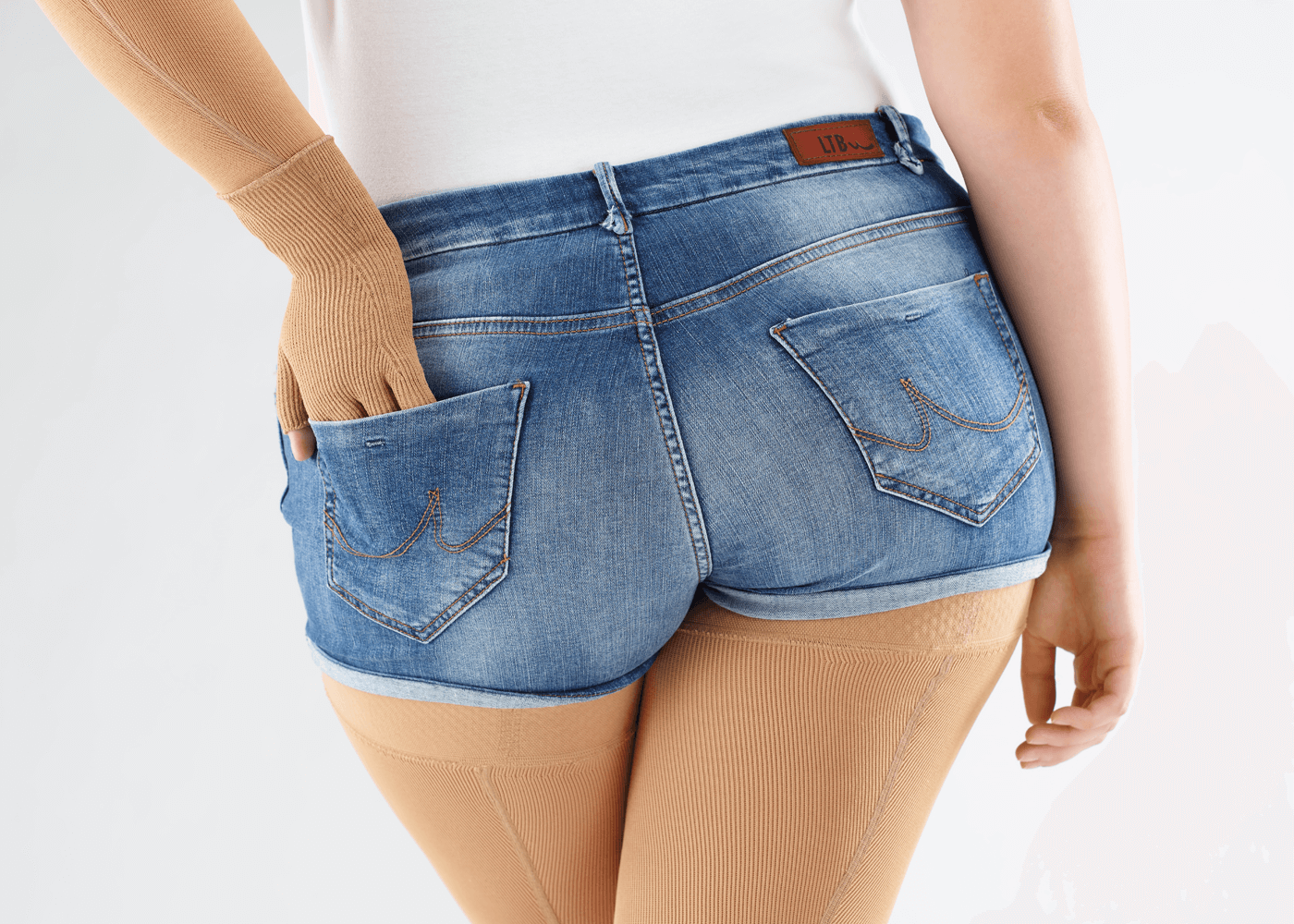 It is extremely important for the regular functioning of our immune system. Blockage in these paths can lead to lymphatic congestion (build-up of fluid). This condition is often referred to as Lym...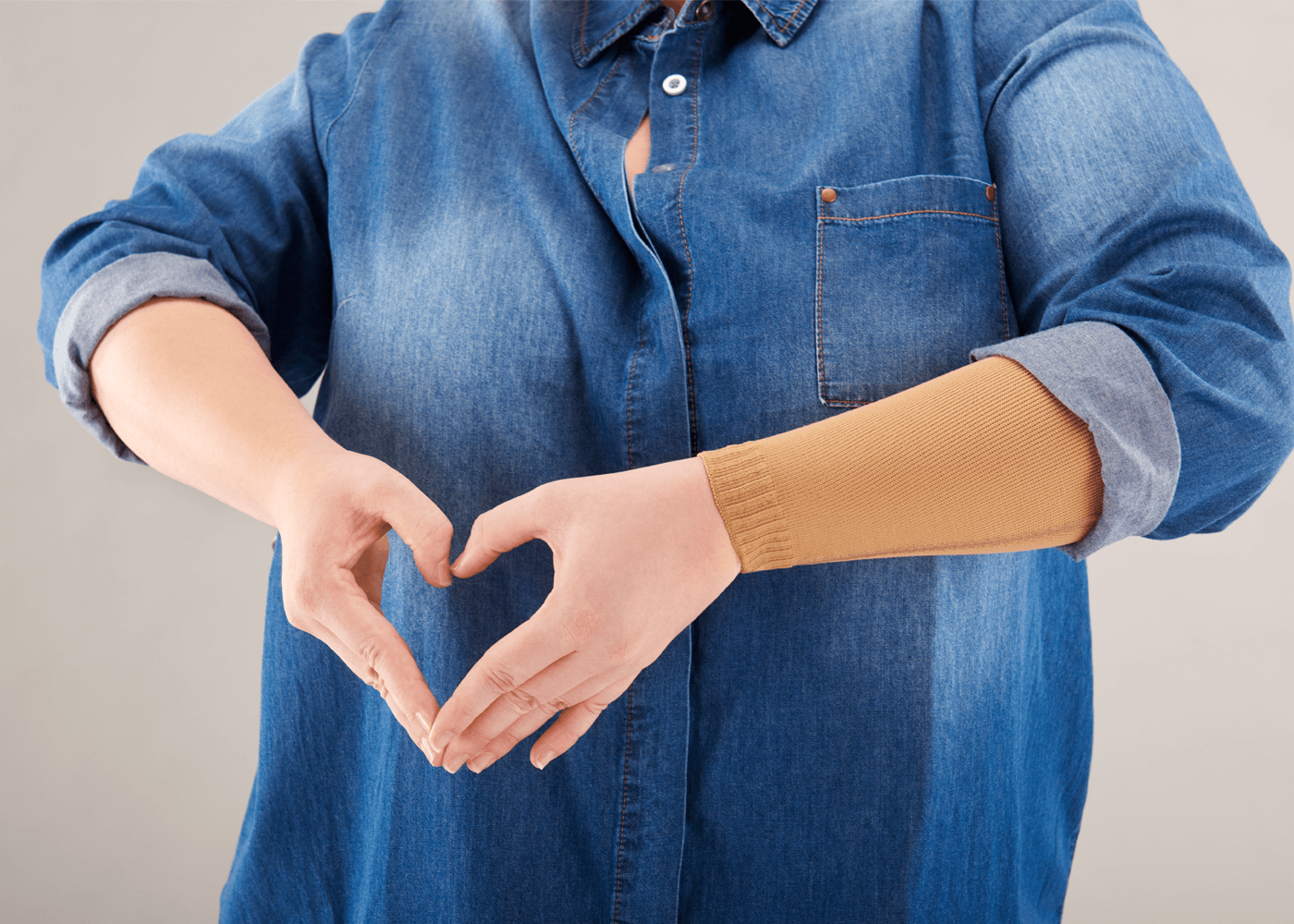 Lymphedema After Breast Cancer
In small cases of breast cancer surgery (Mastectomy), the lymphatic system may be damaged. Swelling of the arms and hands occurs as a direct result of lymphatic injury.