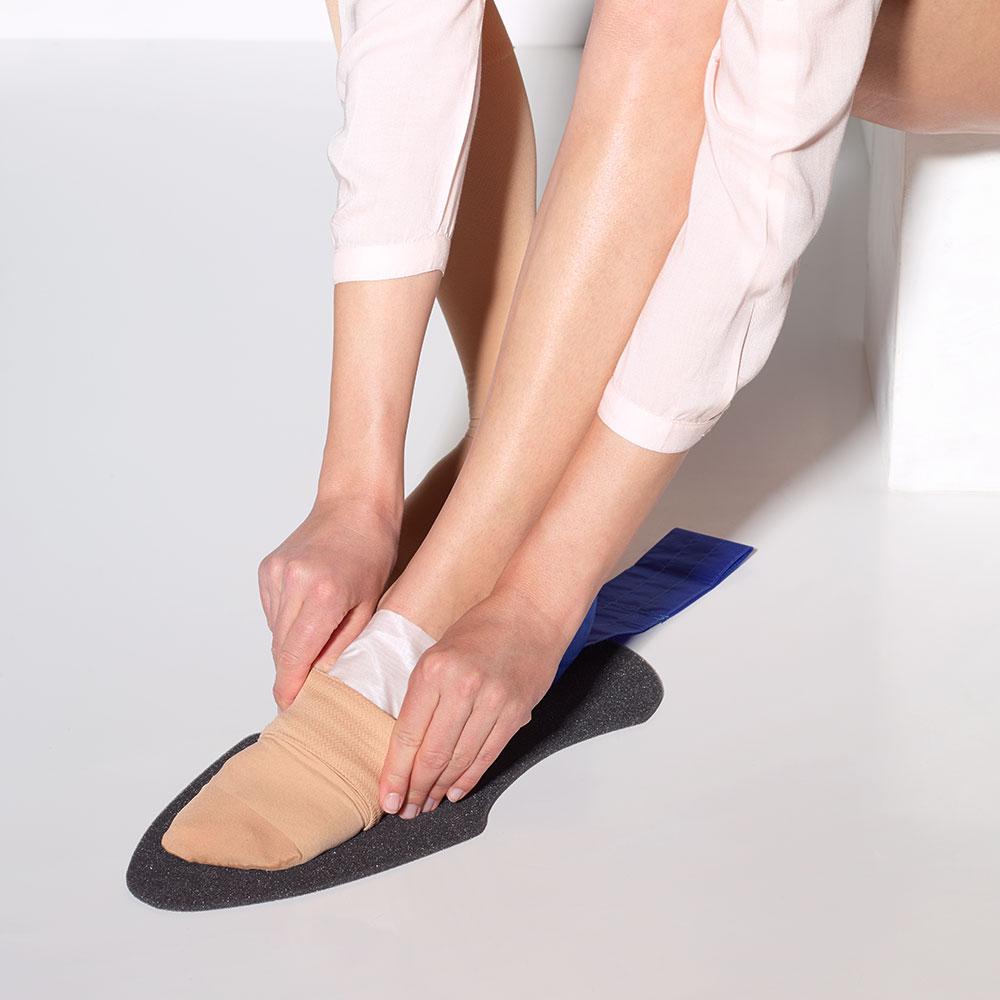 DONNING AIDS AND CARE FOR COMPRESSION STOCKINGS
We want you to feel comfortable in your VenoTrain® compression stockings every day. Our helpful tools from the VenoTrain® accessory series help make this a reality. Our additional dressing aids and washing tools make handling and caring for your compression stockings easier and effectively support therapy. With the accessory series, your VenoTrain® compression stockings remain as effective and beautiful as they were on the first day.
Filters
The VenoTrain glider is a practical aid for putting on and taking off medical compression stockings. It can be prescribed...
Sale price

$48.67
The VenoTrain glider plus is a robust donning aid with an ergonomic design for all types of medical compression stockings....
Sale price

$143.84
THE PERFECT ADDITION FOR EVERYDAY USE These handy extras from the VenoTrain accessories range are useful for ensuring that your...
Sale price

$0.00