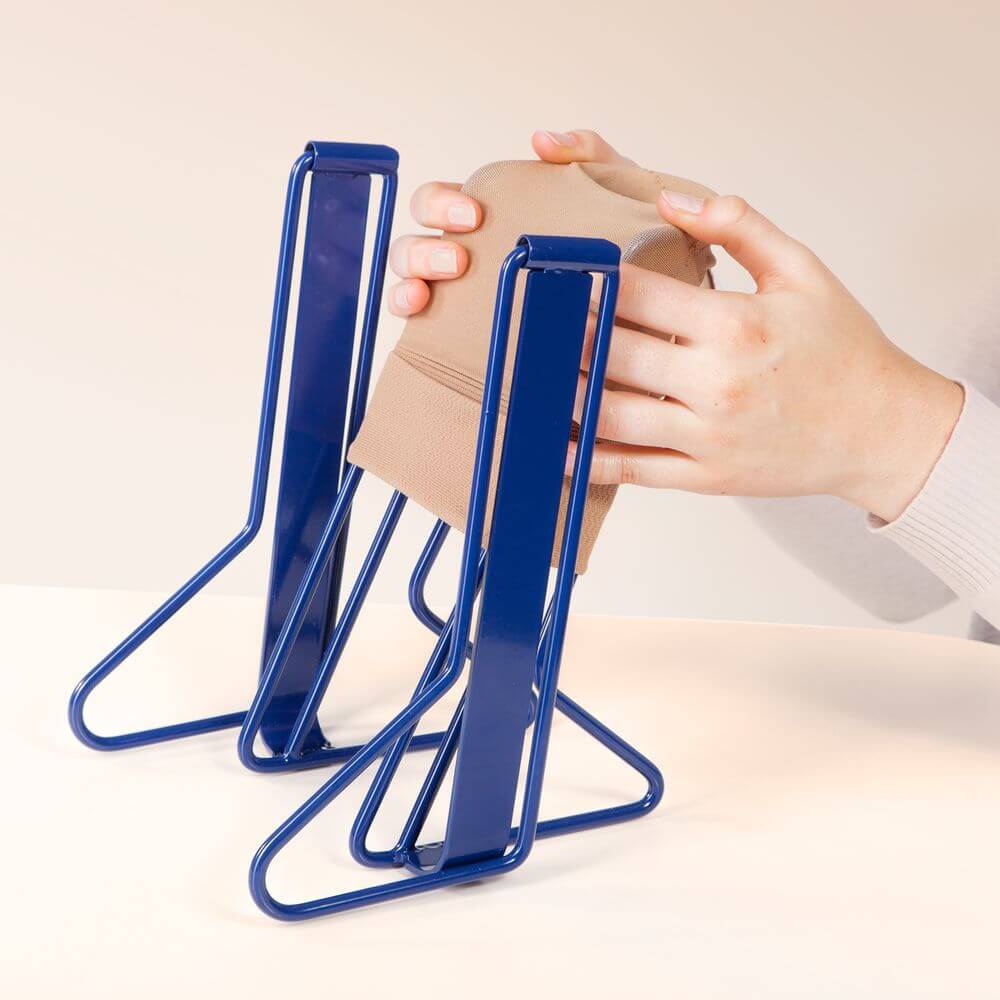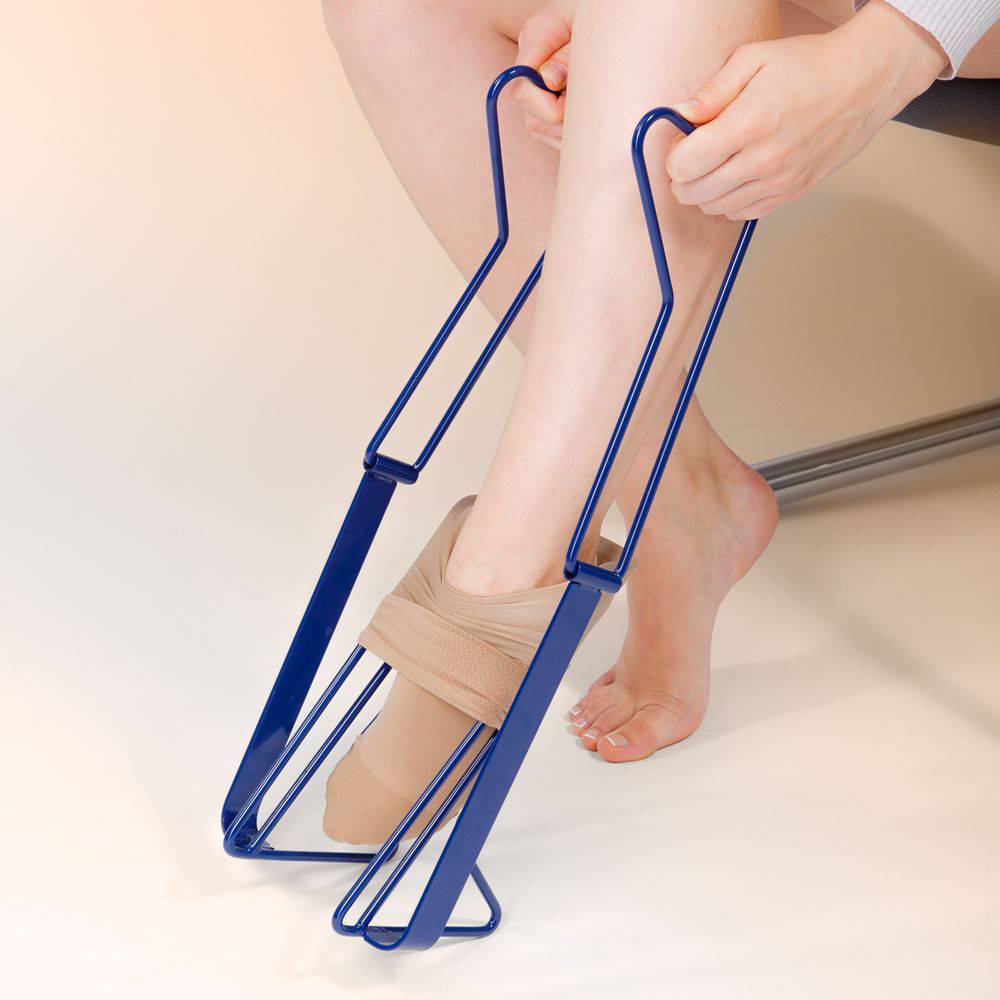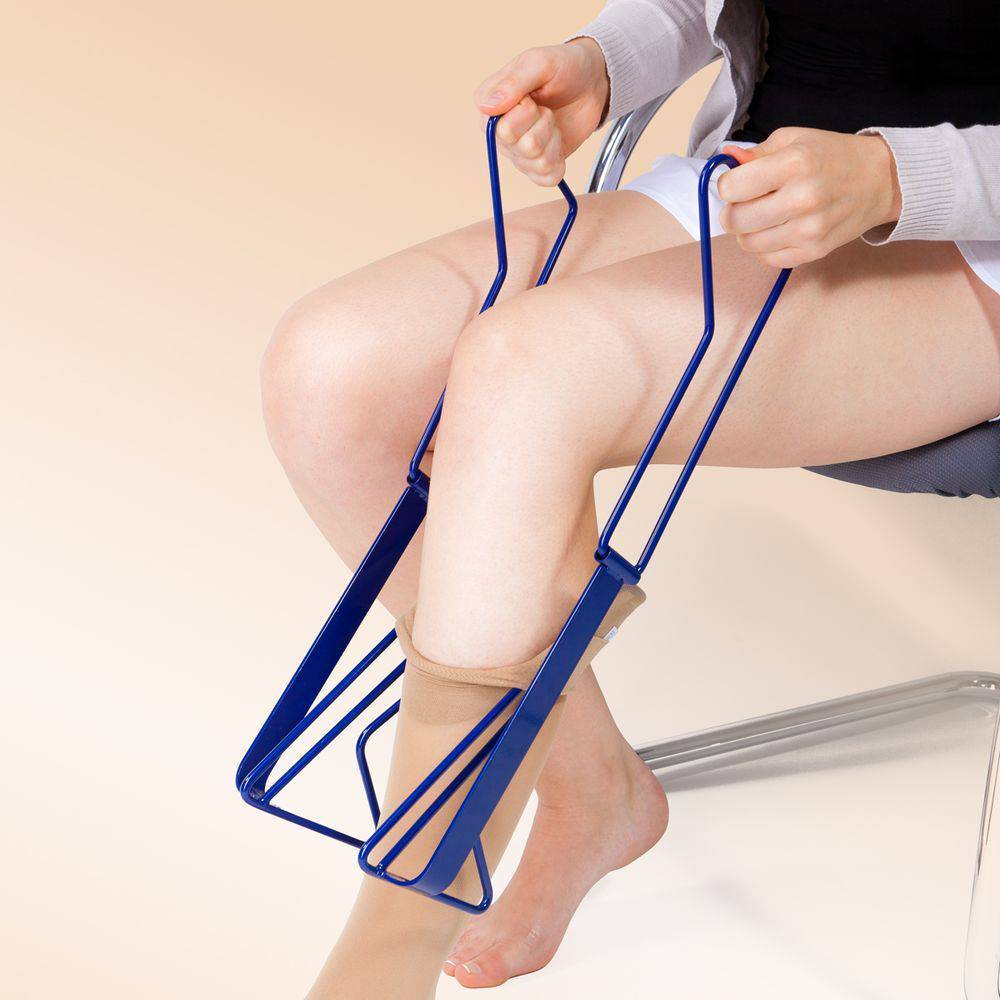 VenoTrain Glider Plus
The VenoTrain glider plus is a robust donning aid with an ergonomic design for all types of medical compression stockings. It can be prescribed by the physician.
Folding handles make it easy to put on the stockings, avoiding the need to bend down. It has been tested by an independent institute for ease of use, even for customers with restricted mobility.
Compact, ergonomic design
Light metal frame with folding handles
Easy to handle without the need for any great effort
---
DONNING YOUR STOCKINGS WITHOUT BENDING
With the VenoTrain glider plus, you can put on any compression stocking in next to no time: the folding handles and wide basket make it particularly easy to use.
Place the VenoTrain glider plus on a table in front of you with the opening of the basket pointing forward.
Pull the stocking over the basket so the heel is always pointing toward you. This stretches out the stocking.
Unfold the handles until they are upright and place the frame on the floor so that you can easily slide your foot into the stocking.
Pull the VenoTrain glider plus up over your leg as far as you can, holding it by the unfolded handles.
Now put the VenoTrain glider plus to one side and check that the stocking fits without creases.