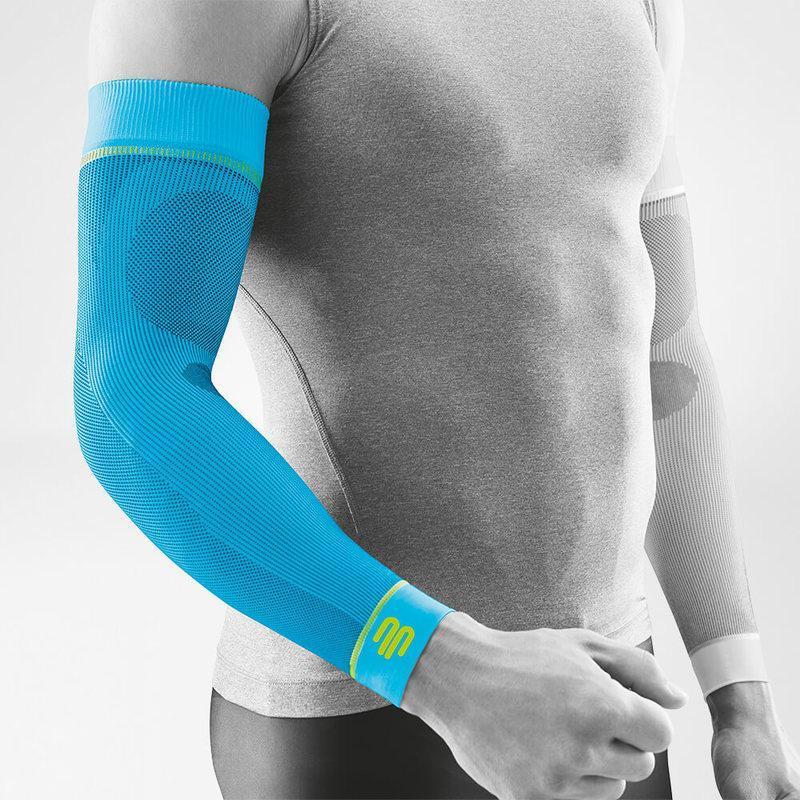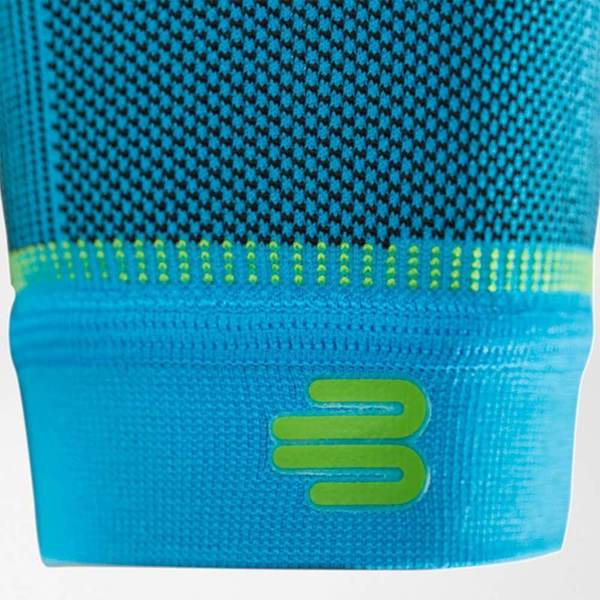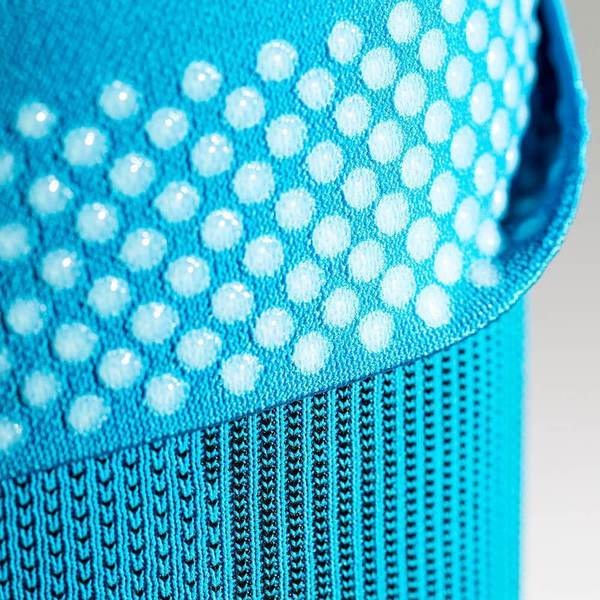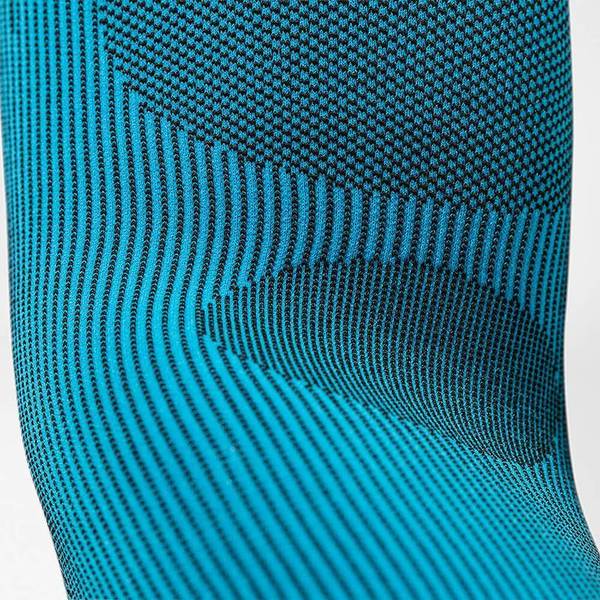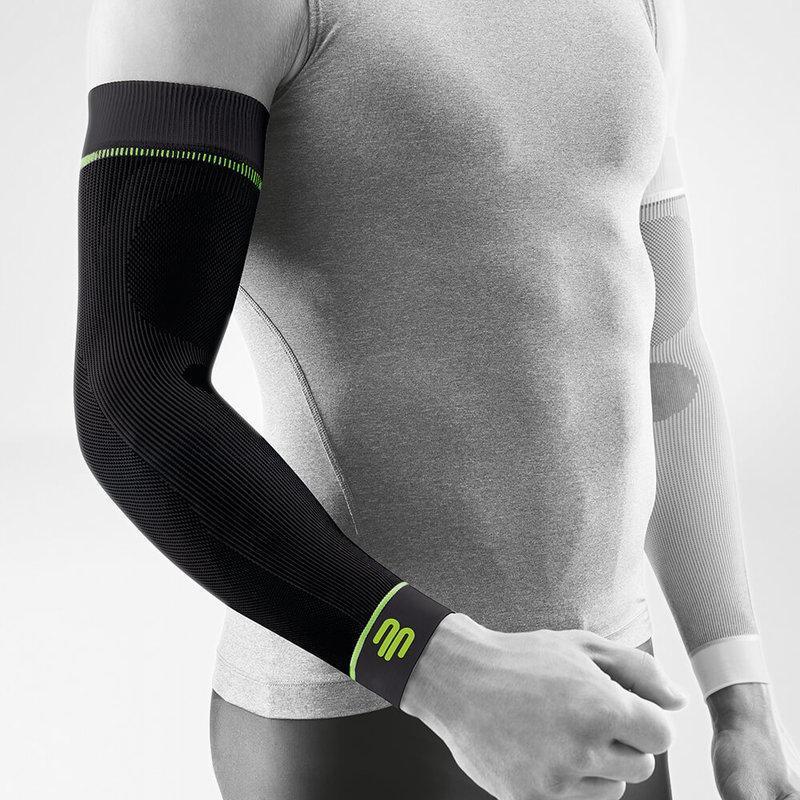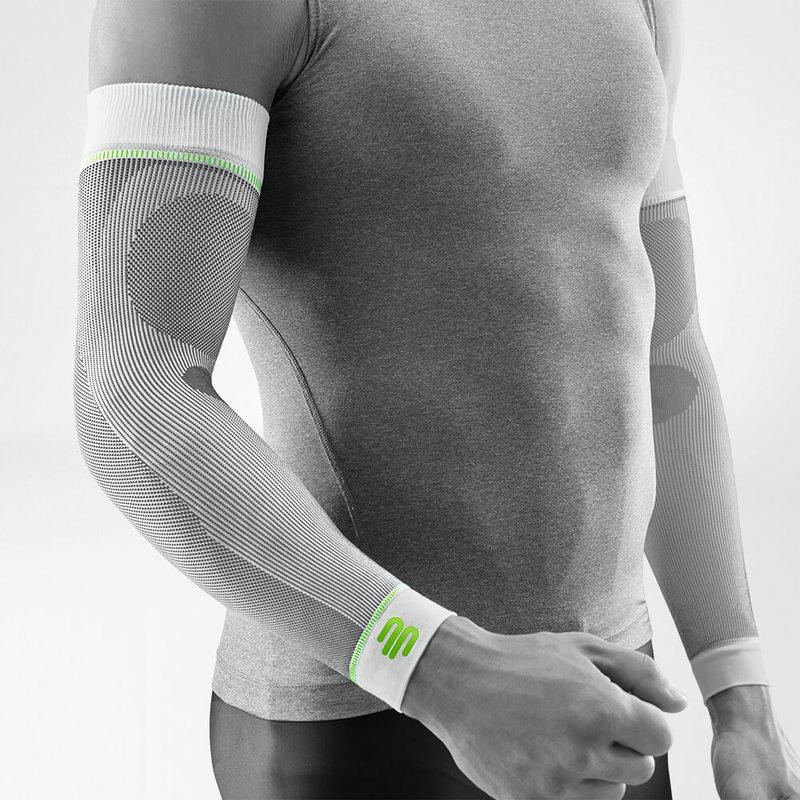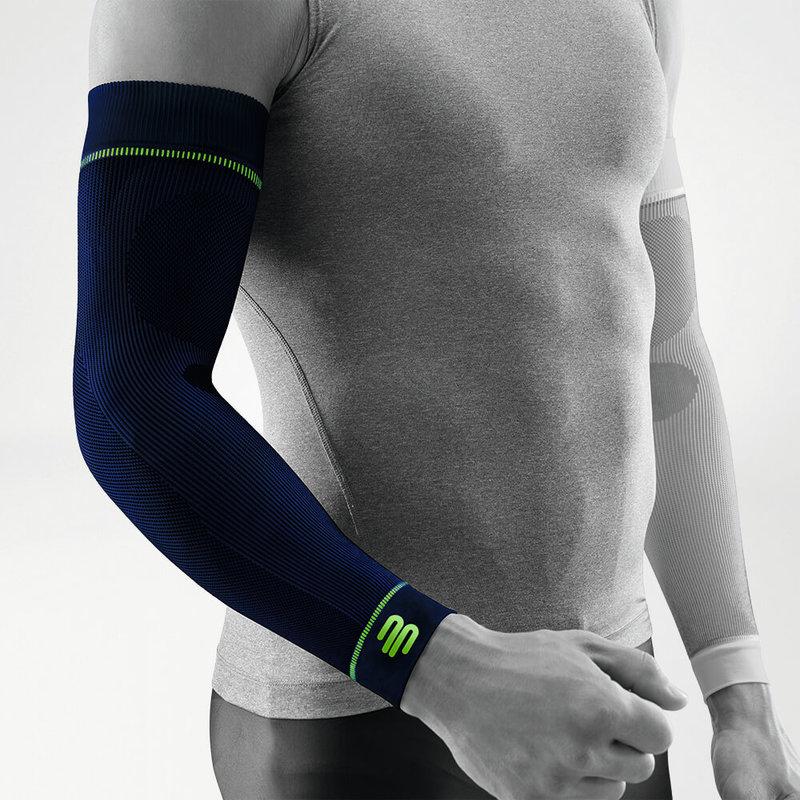 Compression Arm Sleeve
Bauerfeind Compression Sleeves incorporate graduated compression technology to increase transfer of oxygen and promote better circulation. This translates to longer endurance, faster regeneration, reduced fatigue, more energy and less damaging muscle vibrations.
Innovative pad massages and stimulates teh muscles and fasciae
Breatheable High-Tech microfibers feel good on the skin
Ultra-soft inner elbow area for exceptional comfort
Hard-wearing and durable material
---
Features
20-30 mmHg compression level
Benefit from more power, increased endurance, faster recovery times - train longer and more often
Improved circulation through medical-grade compression that decreases from wrist to upper arm
Temperature and moisture-regulating effect through breathable high-tech microfibre fabric
Reduces muscle vibrations in the biceps and triceps
Soft inner elbow area for comfortable fit with every movement
Sleeves protect you against UV radiation with UPF 80
Safe and non-slip through every movement
Durable, toxic-free product of robust quality
MORE POWER, LESS VIBRATIONS

More power for your arm muscles: the Compression Sleeves for the arm exert a comfortably firm compression, which boosts circulation and increases the supply of oxygen to the muscles. As a result, your muscles can perform for longer, recover more quickly, and are better protected against injuries. The compression also reduces muscle vibrations in the biceps and triceps muscles.
---
MEASUREMENT AND PRODUCT RANGE

---
Care Instructions
79 % polyamide, 21 % elastane