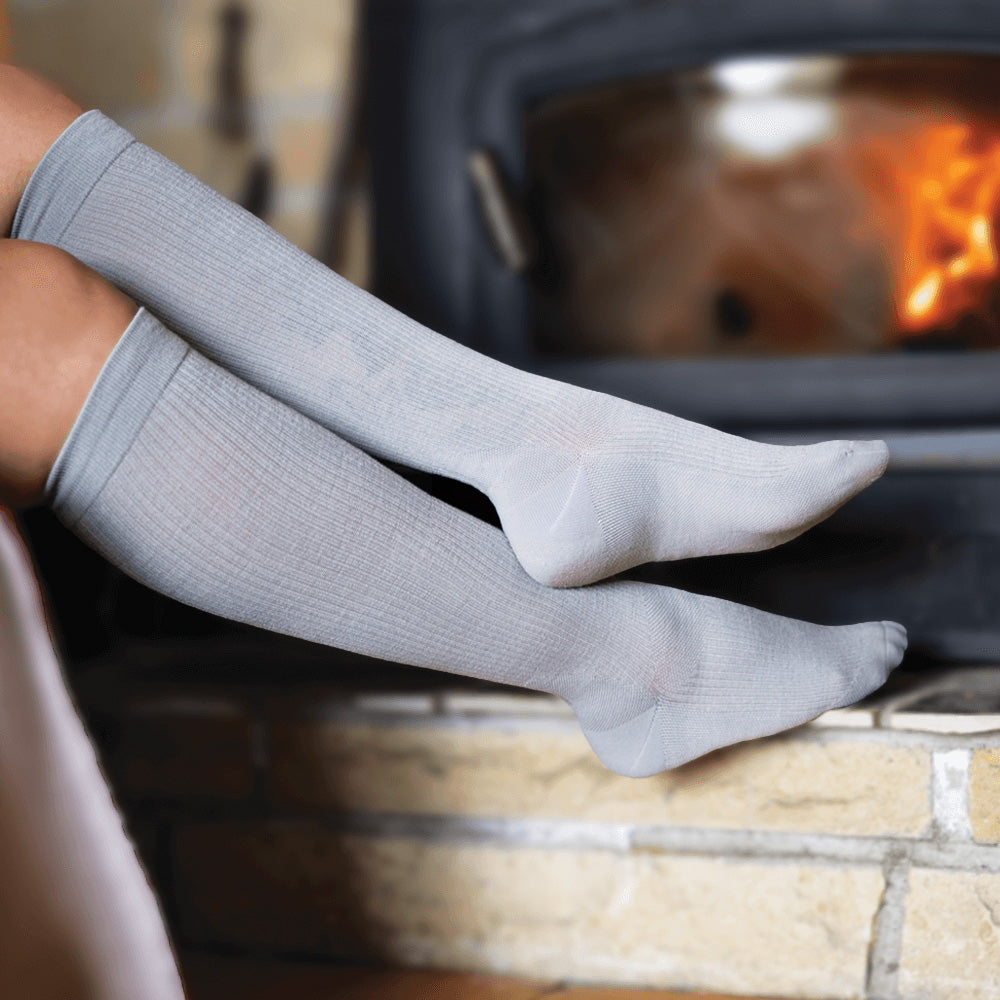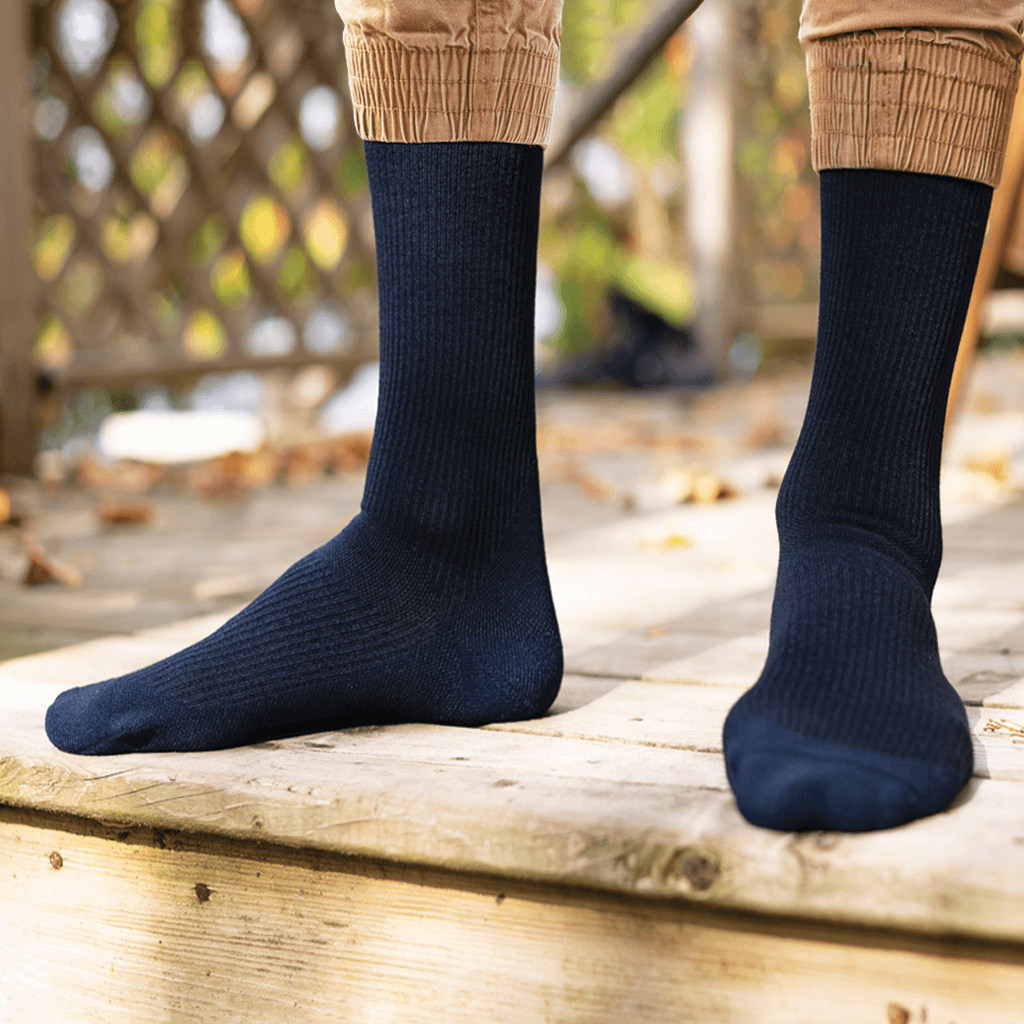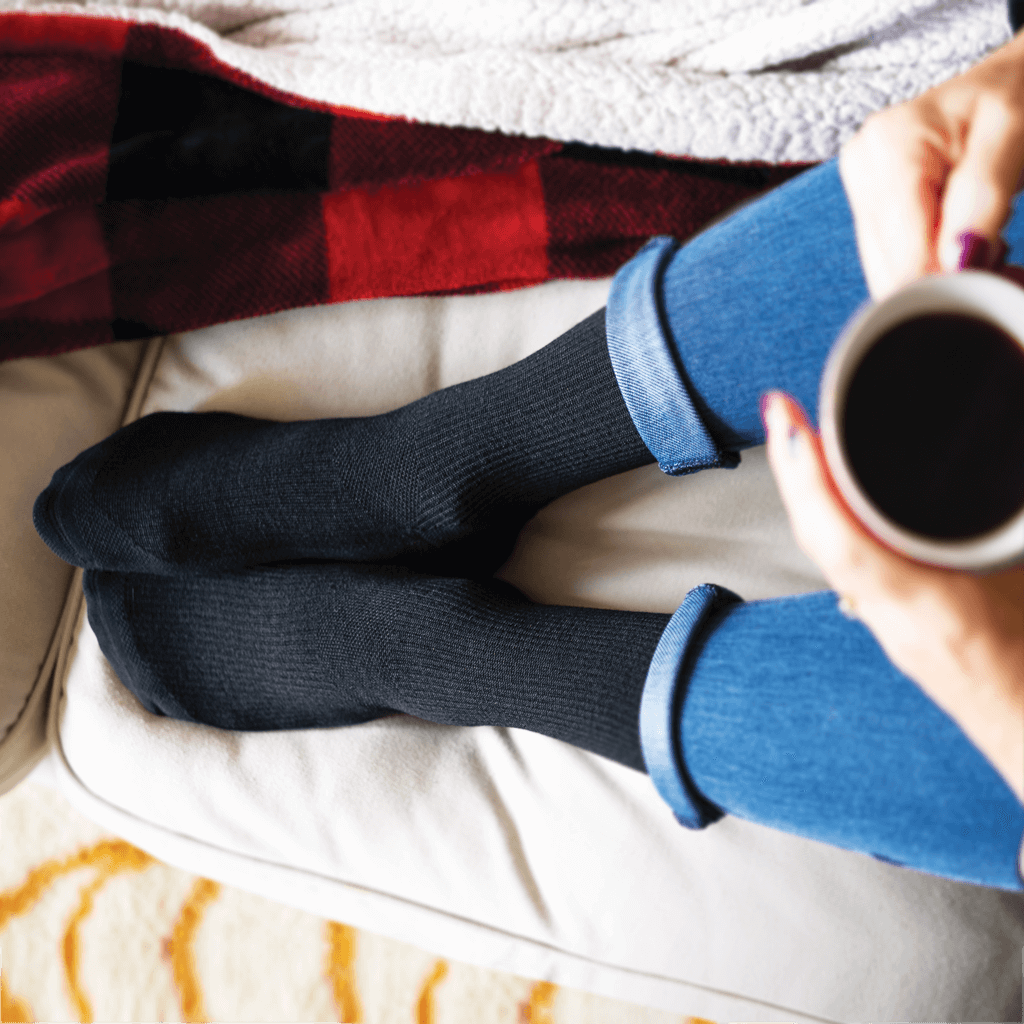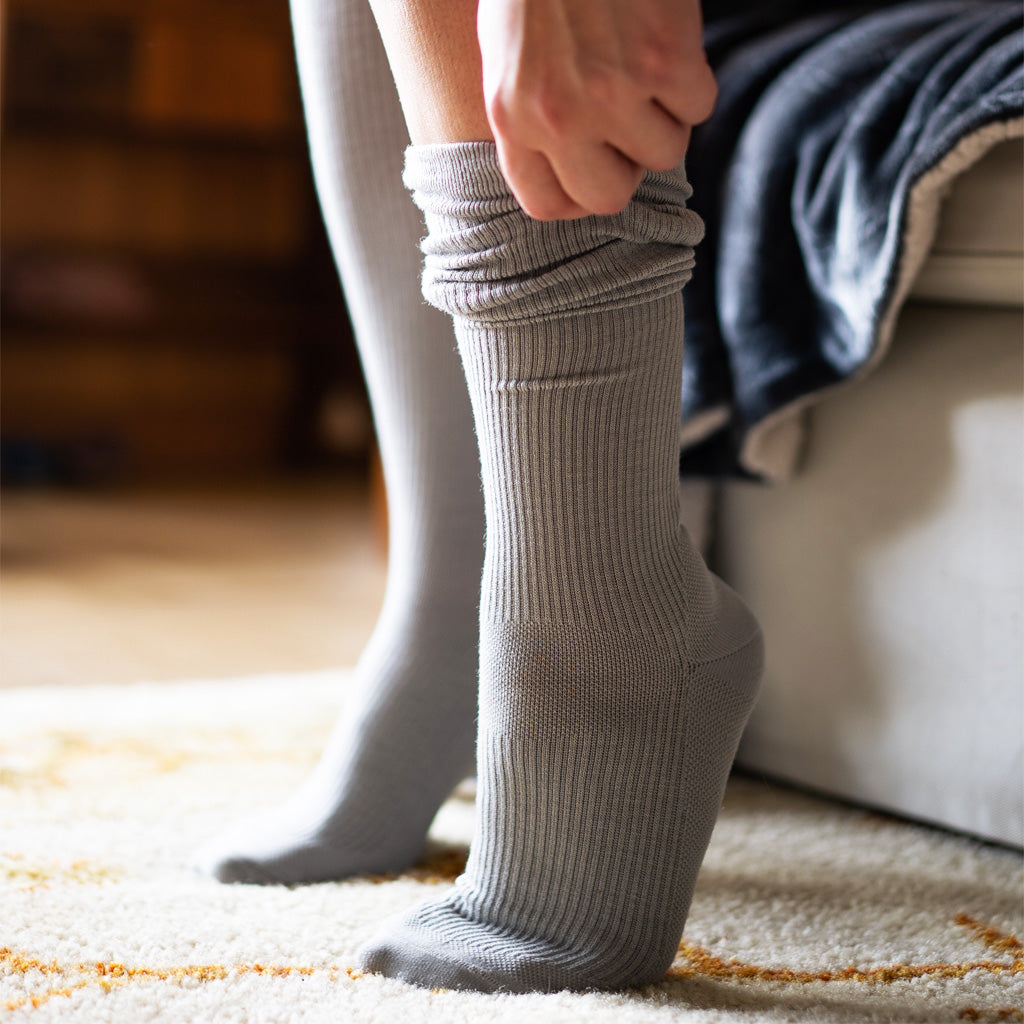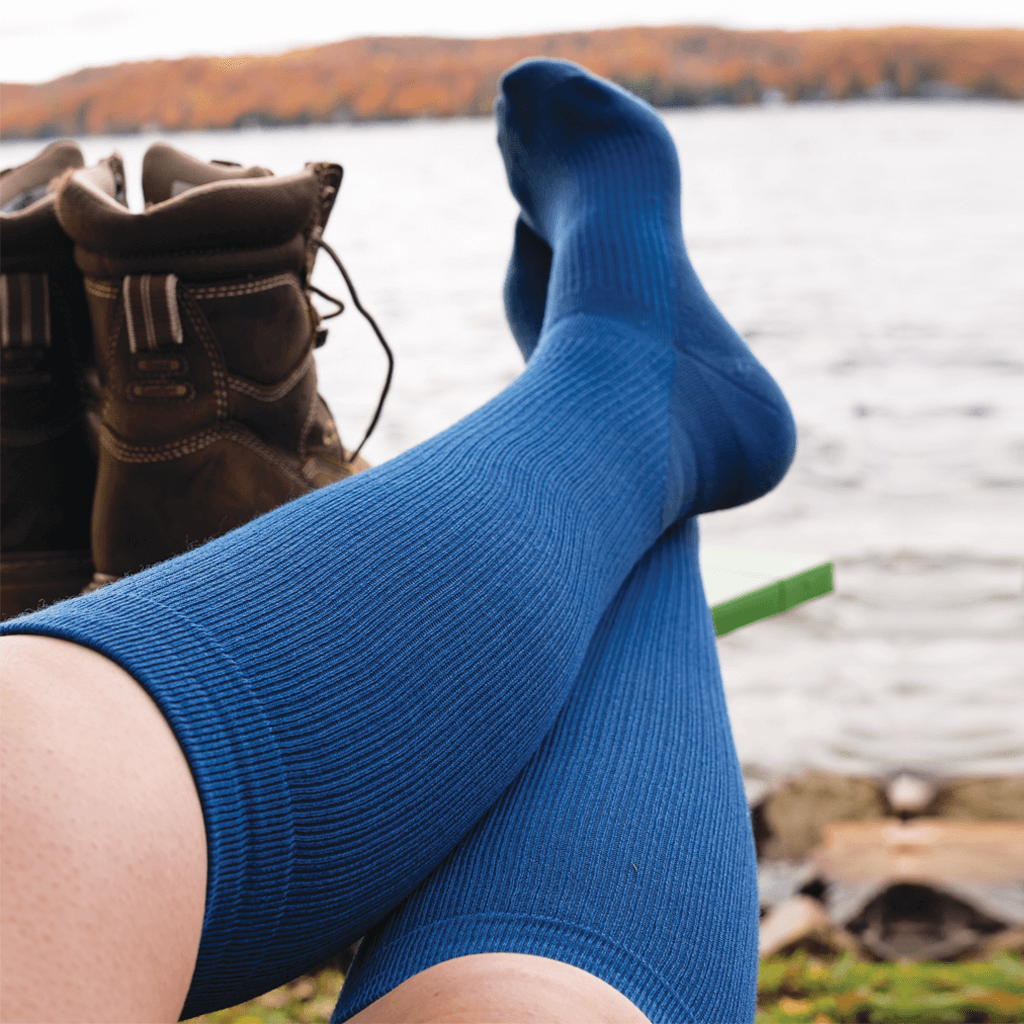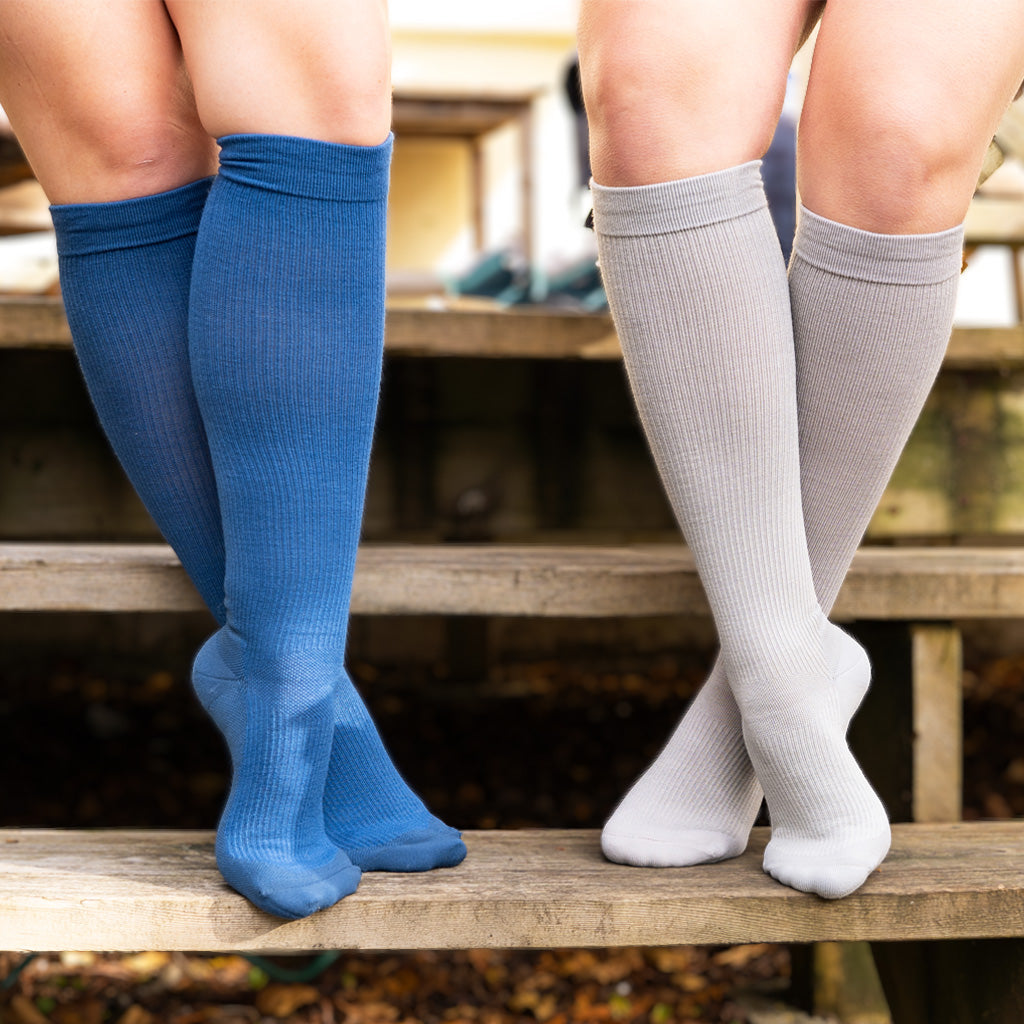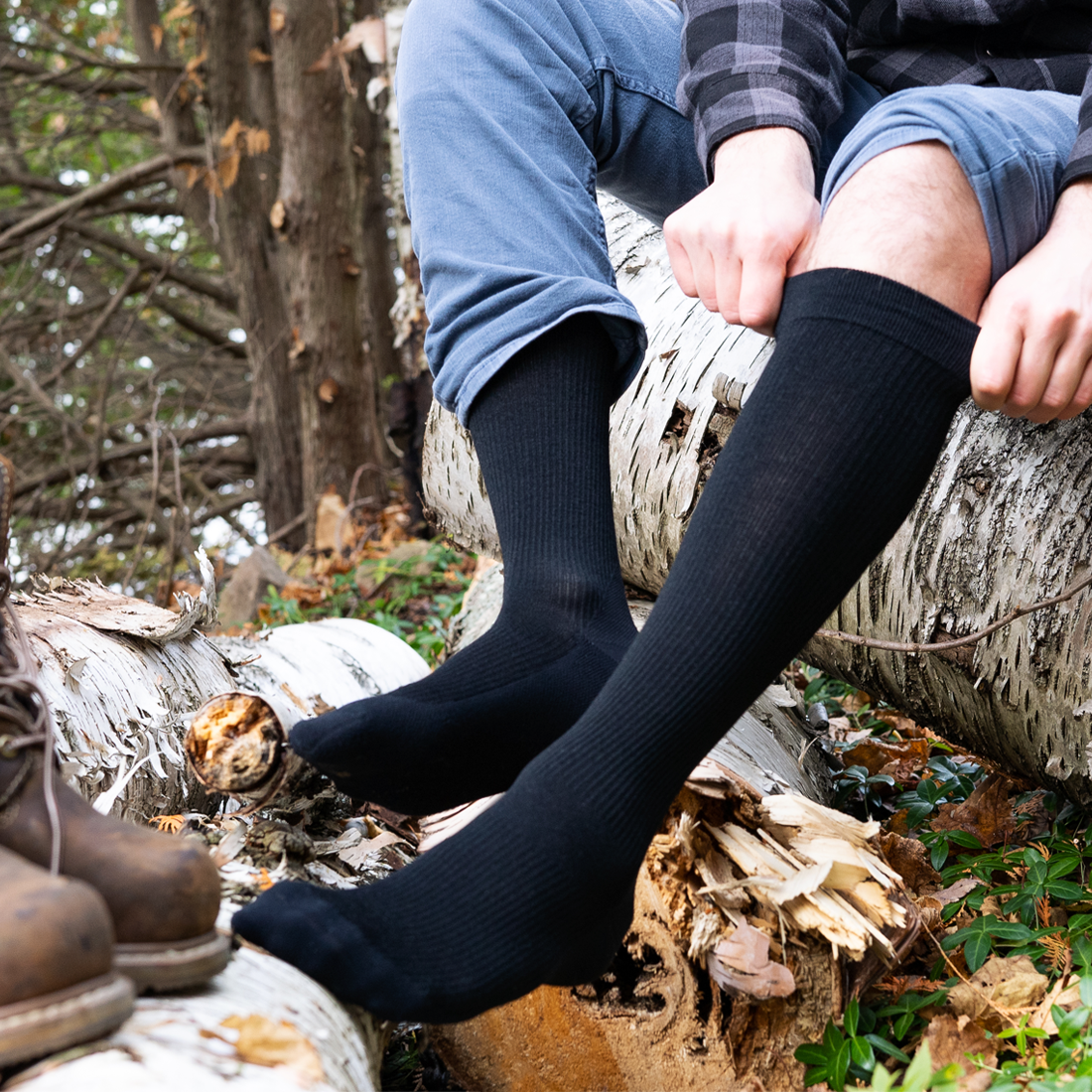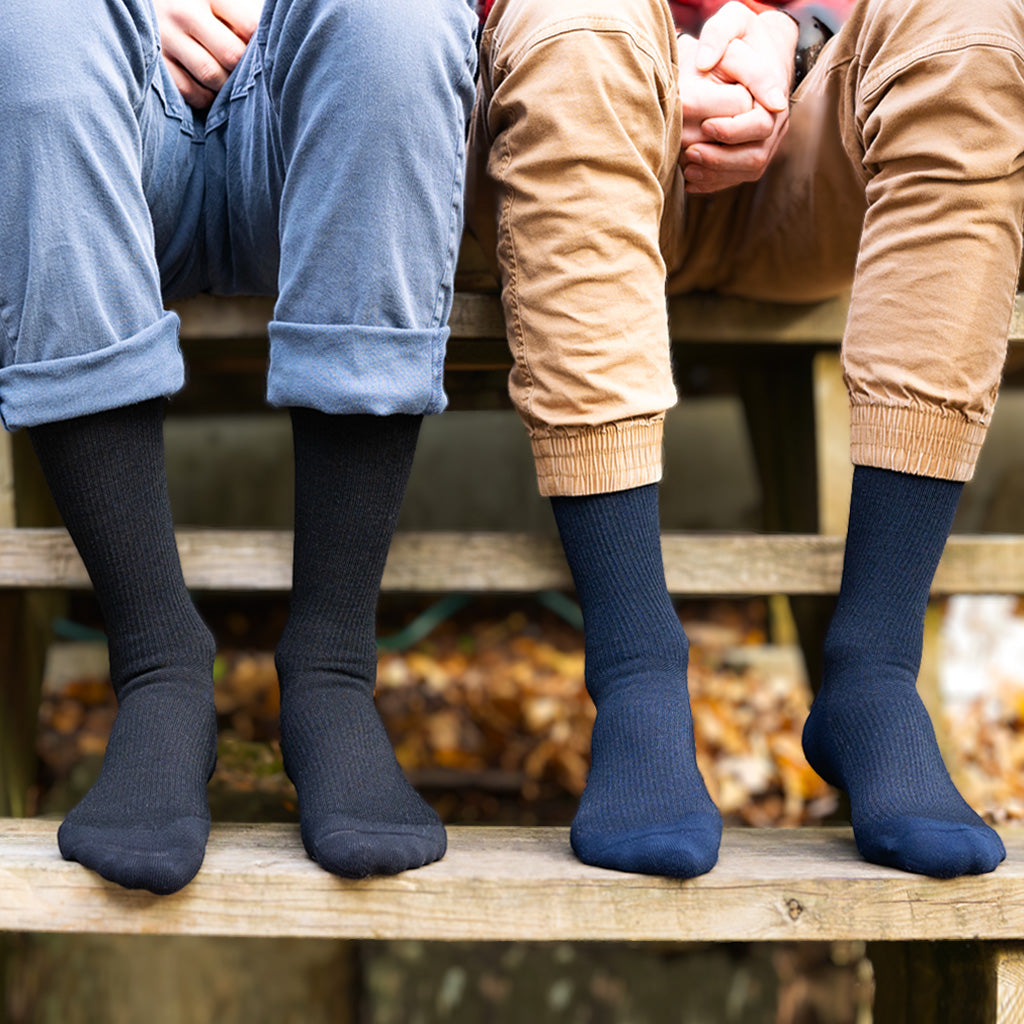 Compression Sock Merino
Featuring a high content of Merino Wool, the Compression Sock Merino was developed for every-day wear. The medical compression stocking relieves symptoms of heavy and tired legs, prevents swellings at the end of a long day standing or sitting.
Graduated Compression (Ccl 1 = 20-30 mmHg)
High Merino Wool content
Increased comfort and durability
---
Features
∙ High Merino Wool content – for extra wearing comfort
∙ Padded sole – full length comfort padding in the foot sole
∙ Flat toe seam – for a more comfortable fit
∙ Relief zone – for reducing pressure and rubbing at the Achilles tendon
∙ Relax zone – around the instep
∙ Innovative spinning method - high abrasion resistance and anti-pilling structure
INNOVATIVE TECHNOLOGY FOR LONG LASTING COMFORT
The Merino Compression sock features a specially developed spinning method. Compared to conventional spinning methods, each Merino yarn ensures improved strength, high abrasion resistance and virtually no pilling.

AVAILABLE IN
---
MEASUREMENT AND PRODUCT RANGE

---
Care Instructions
45 % wool (Merino Wool),
44 % polyamide, 11 % elastane