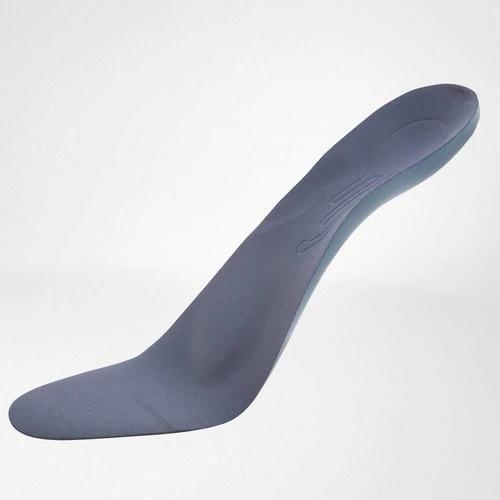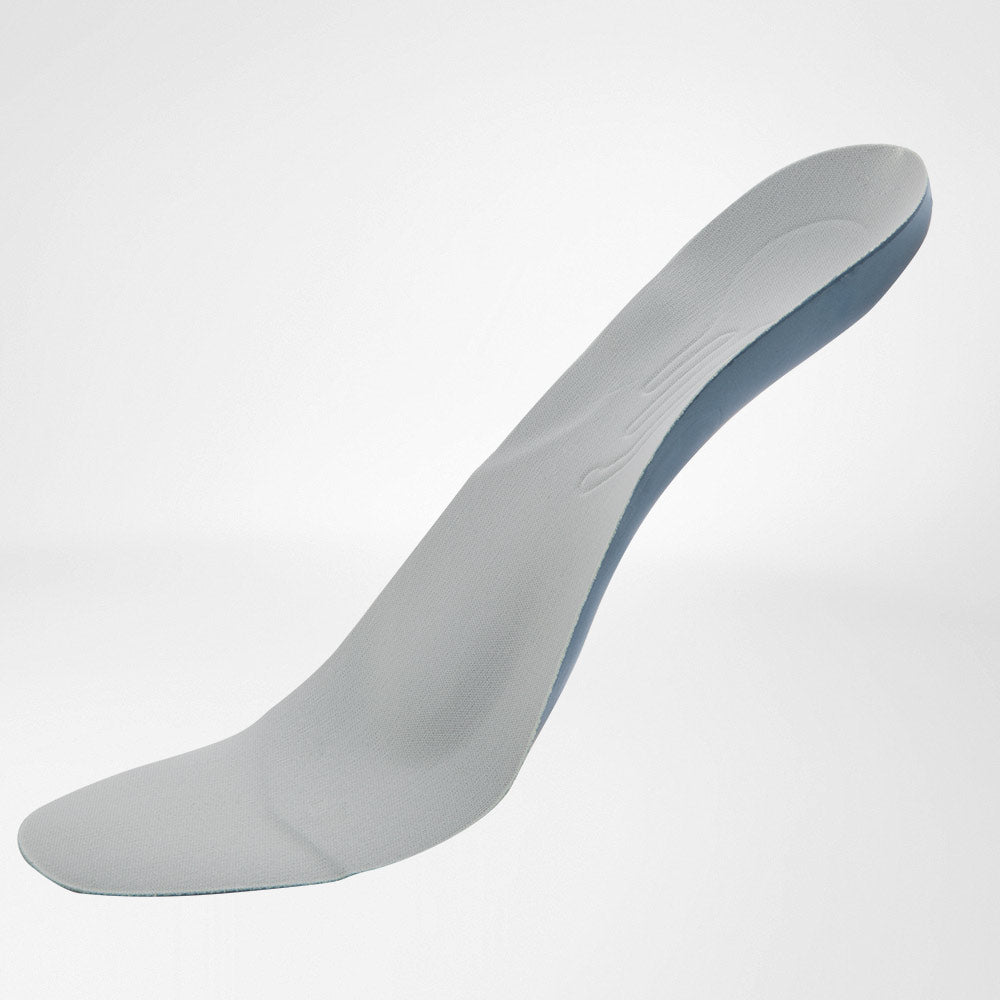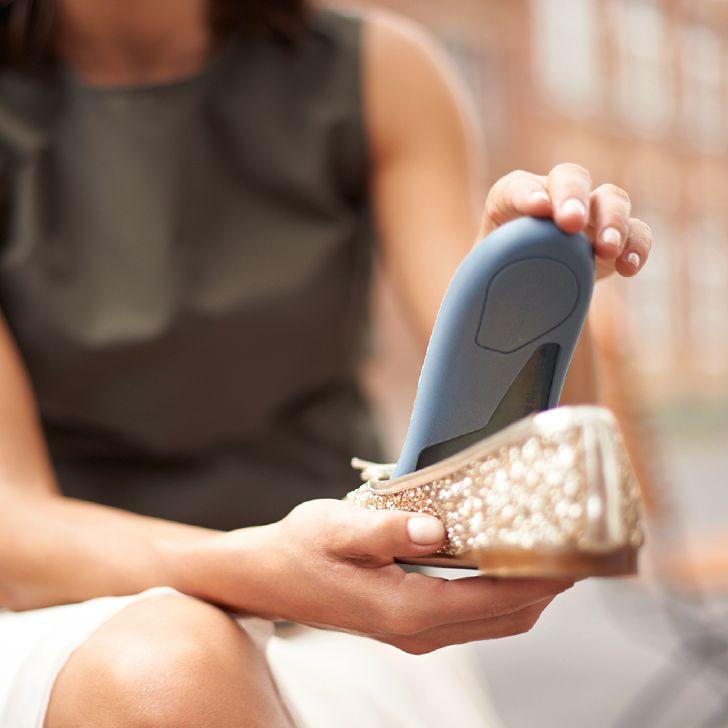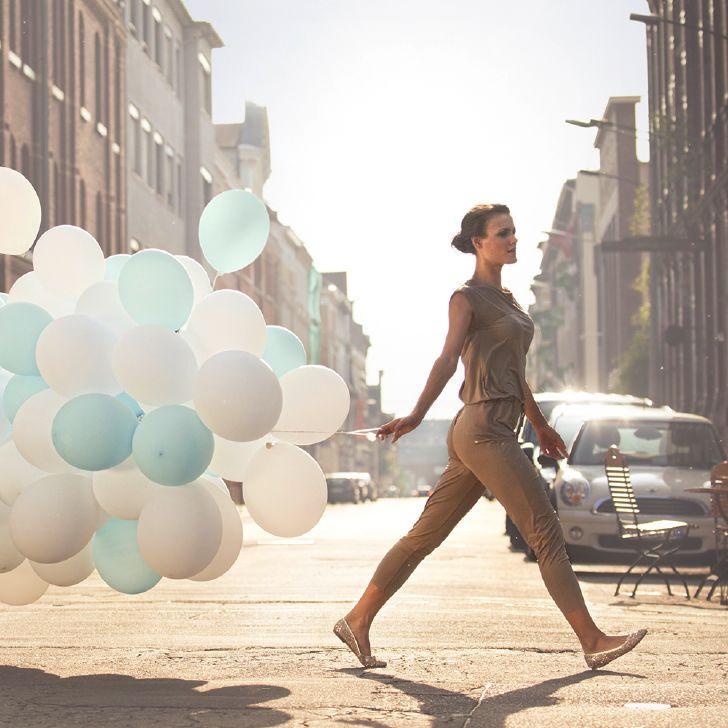 ErgoPad Redux Heel 2
The flexible foot orthosis ErgoPad redux heel 2 reduces acute heel pain and combats the causes of pain. The intelligently shaped notch in the synthetic core removes pressure from the sensitive anatomical structure when you take a step. The core's polyurethane soft foam coating that is gentle on the skin provides additional cushioning for the feet when walking or running, despite the thin material.
Removes pressure from the heel and relieves the painful area
Supports sunken foot arches
Fits into many types of shoe thanks to its narrow shape and low height
---

Specifications
The notch in the heel area and soft cushioning in this zone ensure rapid pain relief
The fan-shaped extension of the notch relieves the sensitive fascia and tissue layer
The foot orthosis supports the longitudinal arch, thereby reducing sunken foot arches, one of the causes of heel pain
The heel ring with a slight cup-shape stabilizes your step and reduces further irritation in the painful area
A FLEXIBLE AID FOR PAINFUL FEET
Unlike conventional orthopedic foot orthoses, the ErgoPad redux heel 2 is coated with polyurethane soft foam. This makes it particularly flexible, thin and soft. The PU soft foam's excellent cushioning properties work with the special synthetic core to relieve the painful heel area with every step you take. A tear-shaped notch in the core under the heel absorbs the impact when you take a step. The fan design on the sole side of this notch relieves the inflamed fascia and tissue structure that is causing the heel pain. This allows the inflammation to subside.
CORRECTS MISALIGNMENT AND STIMULATES THE MUSCLE
ErgoPad redux heel 2 supports the longitudinal and transverse arches, returning the foot to a natural position. This prevents inappropriate mechanical stress on the heel bone. In addition, the sensorimotor spots incorporated into the PU surface stimulate the muscles and therefore also support the foot arches.
---
Indications
Heel pain and talagia (plantar fasciitis)
Arch decreased/splay foot
Pes valgus
Accompanying Indications 
1
Hollow foot, mild and moderate severity
Knee joint/back pain
1 Depending on the severity of the foot, knee or back deformity
Special Features
Synthetic foot orthosis with a low construction height
Specially shaped orthotic core
High-quality polyurethane coating
---
Care Instructions
The surfaces can be wiped clean using a mild cleaner/disinfectant (apart from leather top covers)
Do not machine-washable
Do not expose to direct heat (heater, direct sunlight
---
Life Span

High-quality and durable materials mean that the foot orthoses remain serviceable even after prolonged use – but this does fundamentally depend on the load
We recommend that the functional properties should be checked regularly (after a maximum of 6 months)