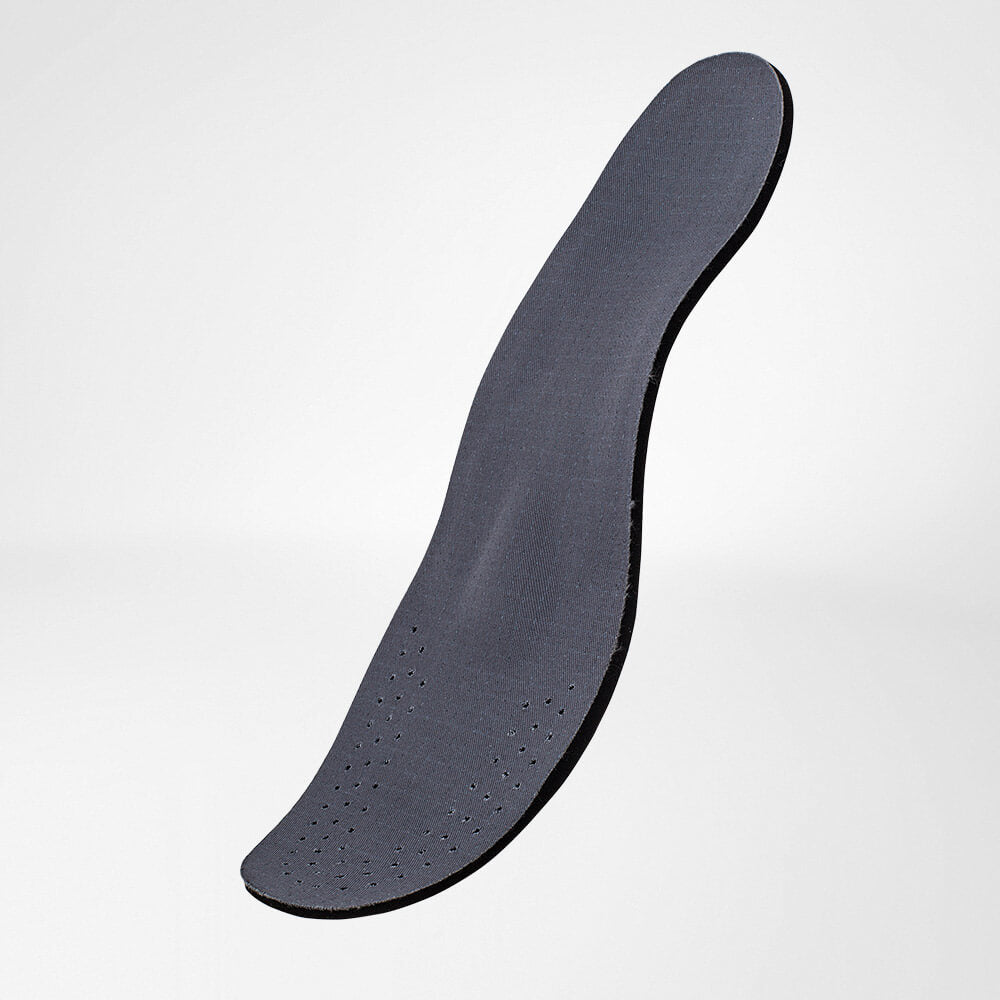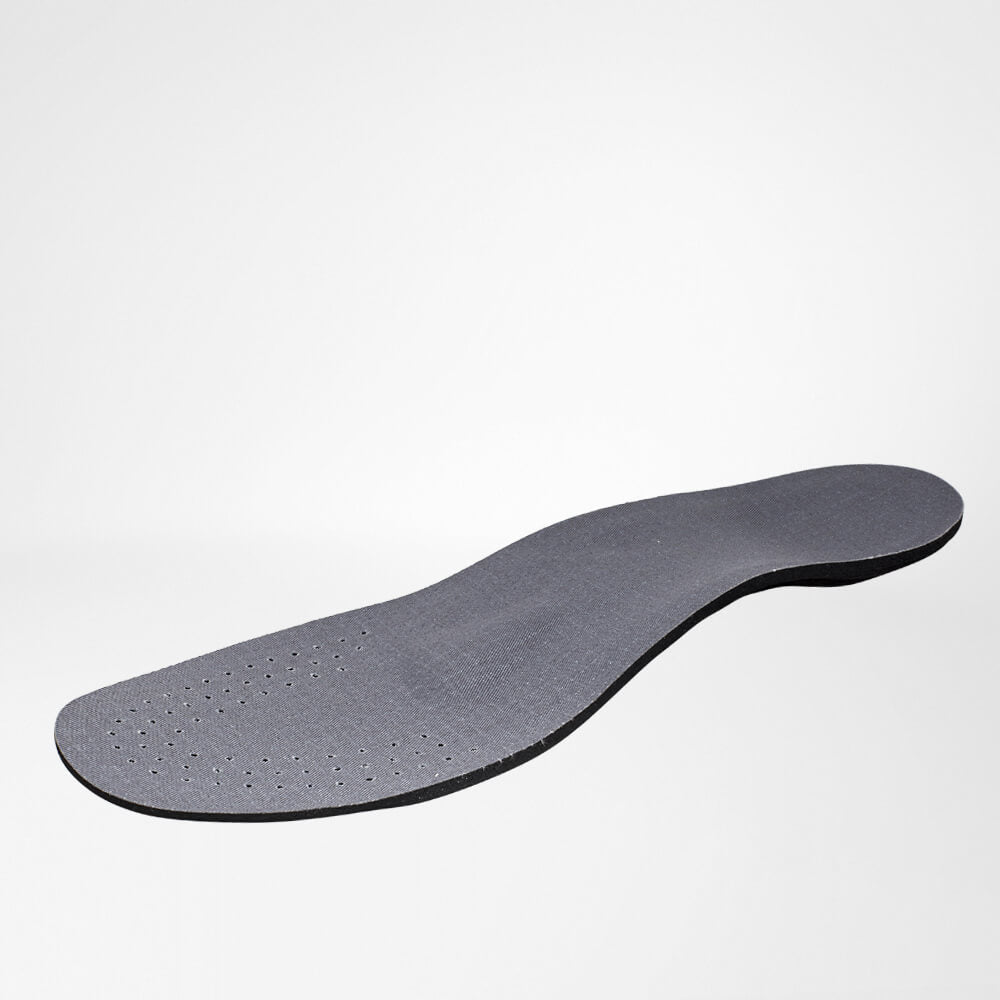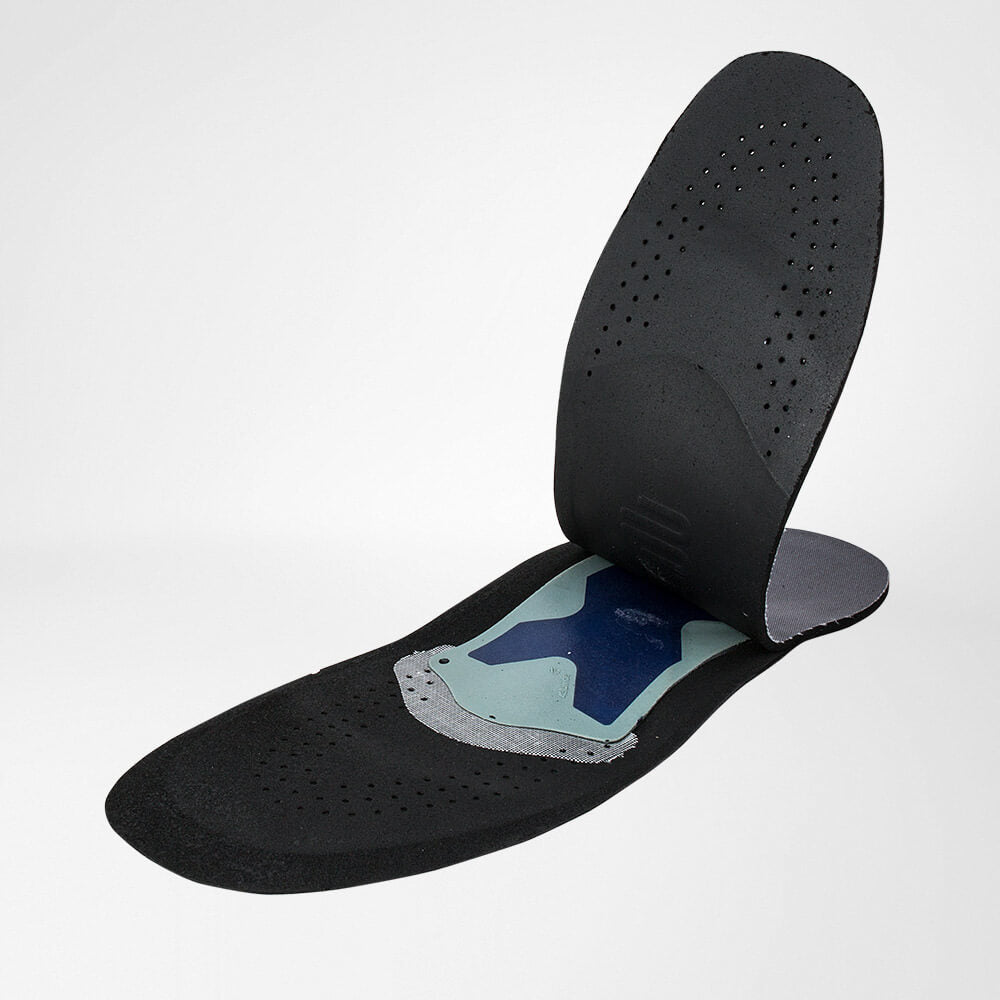 ErgoPad Work
Arches and splayfoot, arched foot or slightly arched foot: Those who have to stand for long periods of time, walk a lot or carry heavy loads in their daily work often suffer from foot and heel pain. The knees, hips, and back can also be affected. The ErgoPad work insoles were specially developed for work safety shoes.
Supports the arch of the foot in case of work-related stress pain

Relieves the heel (ErgoPad work: h)

Approved for a wide range of work safety shoes
---

Specifications
Cover and top layer: 

Highest ESD conductivity due to woven carbon fibers in the polyester

 

cover.

 

Soft top layer made of ESD conductive foam (5 mm). 

Anatomically shaped pad: 

Supports the natural arch of the foot behind the metatarsophalangeal joints

Flexible insole core: 

In three different strengths, the flexible insole core supports the longitudinal arch, supports the torsional moment and guides the step optimally

Undercover:

 

Largest possible, non-slip contact area with the shoe;

 

consists of conductive EVA
TAKE THE STRAIN OFF YOUR FEET AT WORK 
The ErgoPad work shoe insole is certified with numerous work shoe models from various manufacturers. A plastic core supports the arch of the foot and relaxes the tendons on the underside of the foot. ErgoPad work: h relieves stress especially in the case of heel pain thanks to its softly padded recess in the heel area. ErgoPad work: x, on the other hand, supports the natural rolling of the foot through a special structure of the core.
---
Indications
Arch feet / splayfoot

Buckle foot
Accompanying Indications 
1
slight expression of a hollow foot *

Knee joint / back problems
1 Depending on the severity of the foot, knee or back deformity
Special Features
Suitable for everyday life, work and leisure, especially when walking and standing for long periods of time
---
Care Instructions
The surfaces can be wiped clean using a mild cleaner/disinfectant (apart from leather top covers)
Do not machine-washable
Do not expose to direct heat (heater, direct sunlight
---
Life Span

High-quality and durable materials mean that the foot orthoses remain serviceable even after prolonged use – but this does fundamentally depend on the load
We recommend that the functional properties should be checked regularly (after a maximum of 6 months)