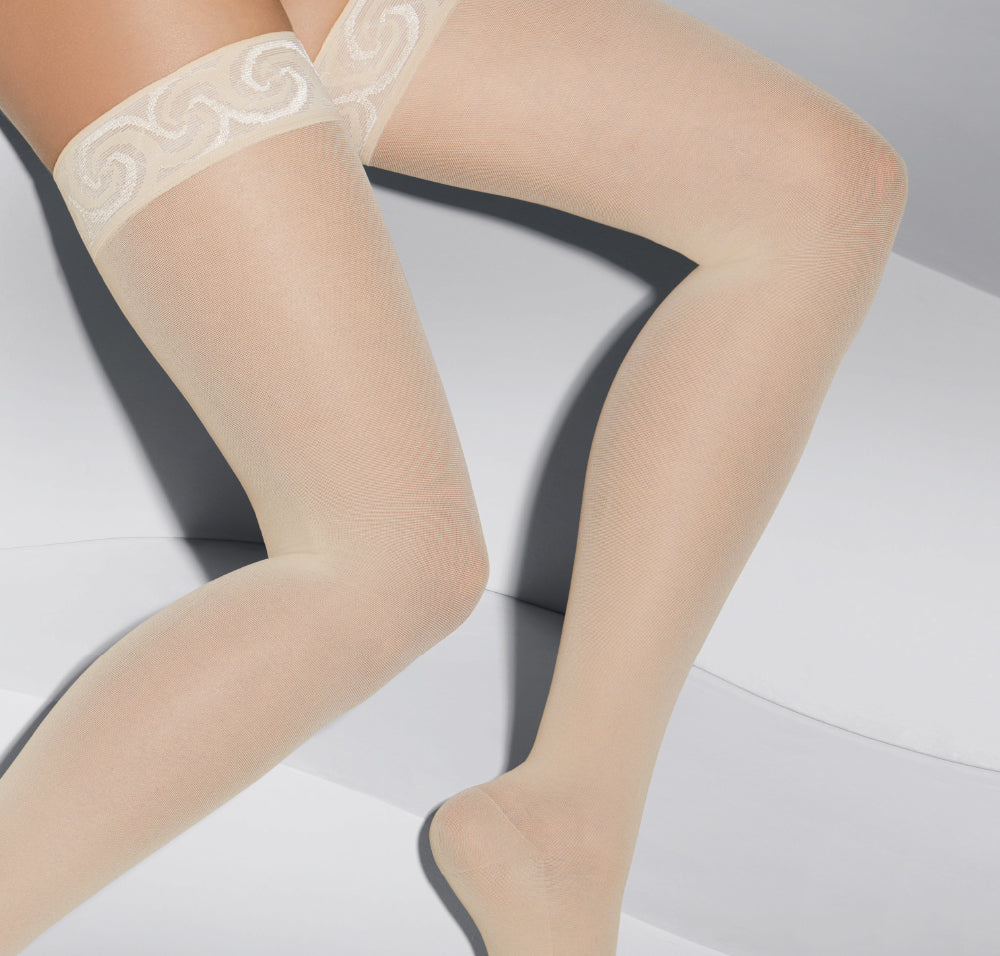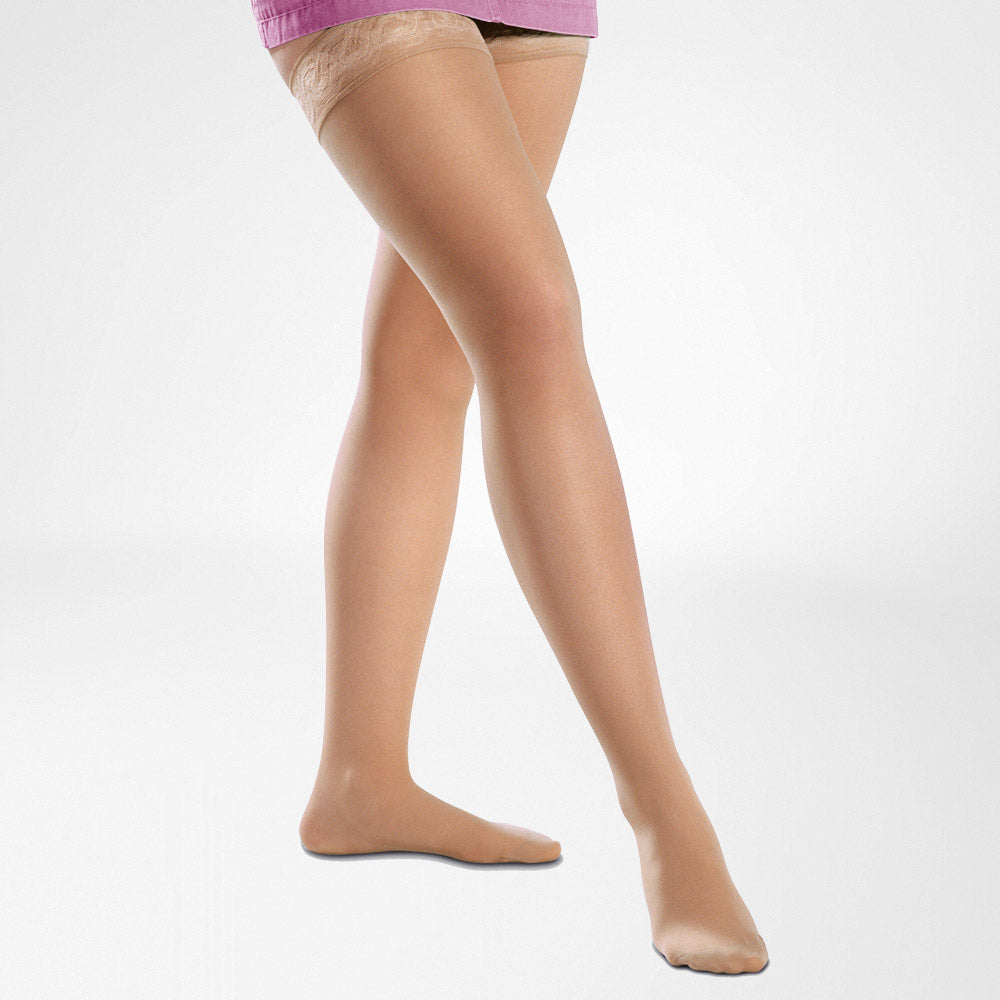 VenoTrain discrétion
With its fine, almost sheer knit profile, the VenoTrain® discrétion compression stocking discreetly stimulates blood circulation in your legs. By applying pressure which decreases up the leg, it helps the veins pump oxygen-deficient blood toward the heart and thus prevents vein problems from occurring or worsening. The stocking shapes itself to the leg like a second skin and elegantly accentuates its silhouette.
effective treatment of vein problems
silky-smooth and transparent
breathable material
---
Features
Highly elastic, making the stockings
Hugs the legs without constricting them 
Breathable fine knit for a long-lasting wearing comfort
LIGHT AND ELEGANT
The elastic VenoTrain discrétion is easy to put on and take off. Its fine knit adapts to the individual shape of your legs and does not form any wrinkles at the ankle or hollow of the knee. The material mix of polyamide and spandex allows the skin to breathe and ensures high wearing comfort. The compression stocking fulfills the specifications of French standard ASQUAL and is available in Black, Beige, Espresso, Light Beige and Java/Nightshade.
Our product range is based on national equipment guidelines, quality standards and treatment recommendations. Please ask your local dealer if a particular product is available in your country and which designs are available for you to choose from.
---
MEASUREMENT AND PRODUCT RANGE

---
Care Instructions
 70 % polyamide, 30 % elastane