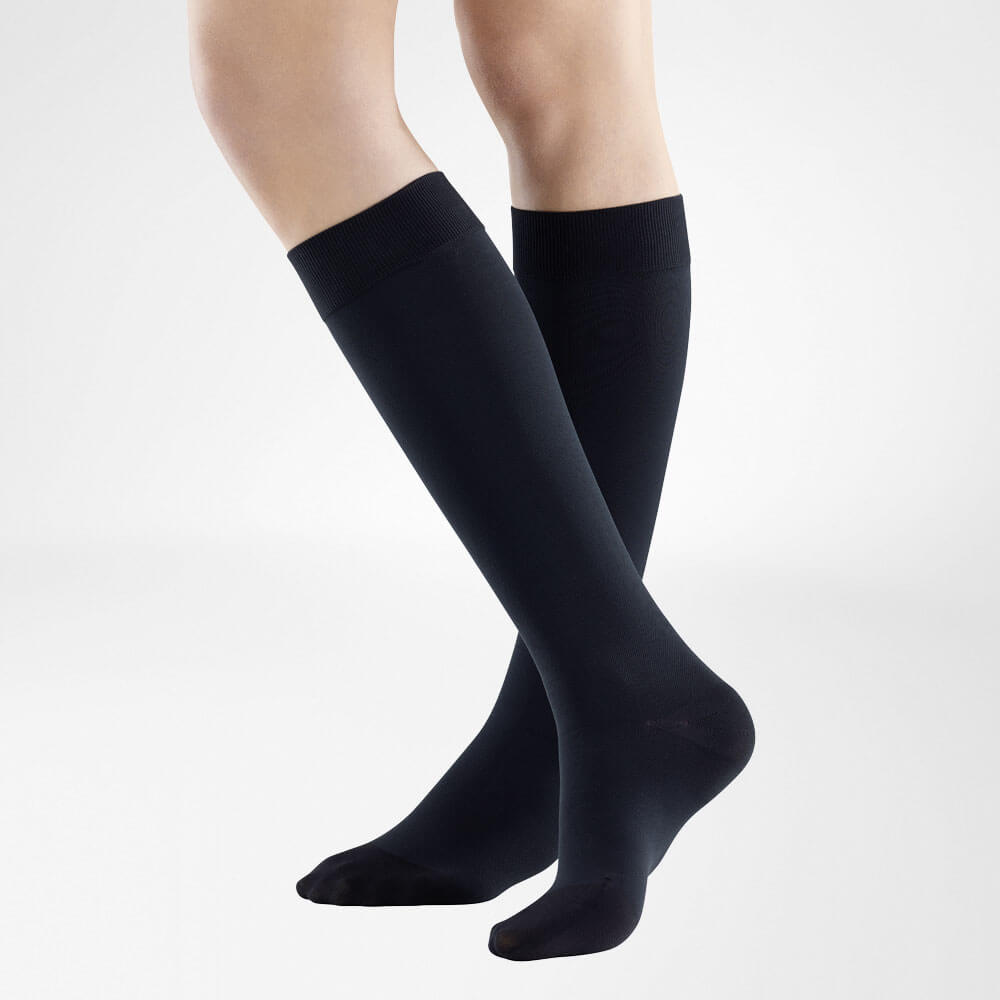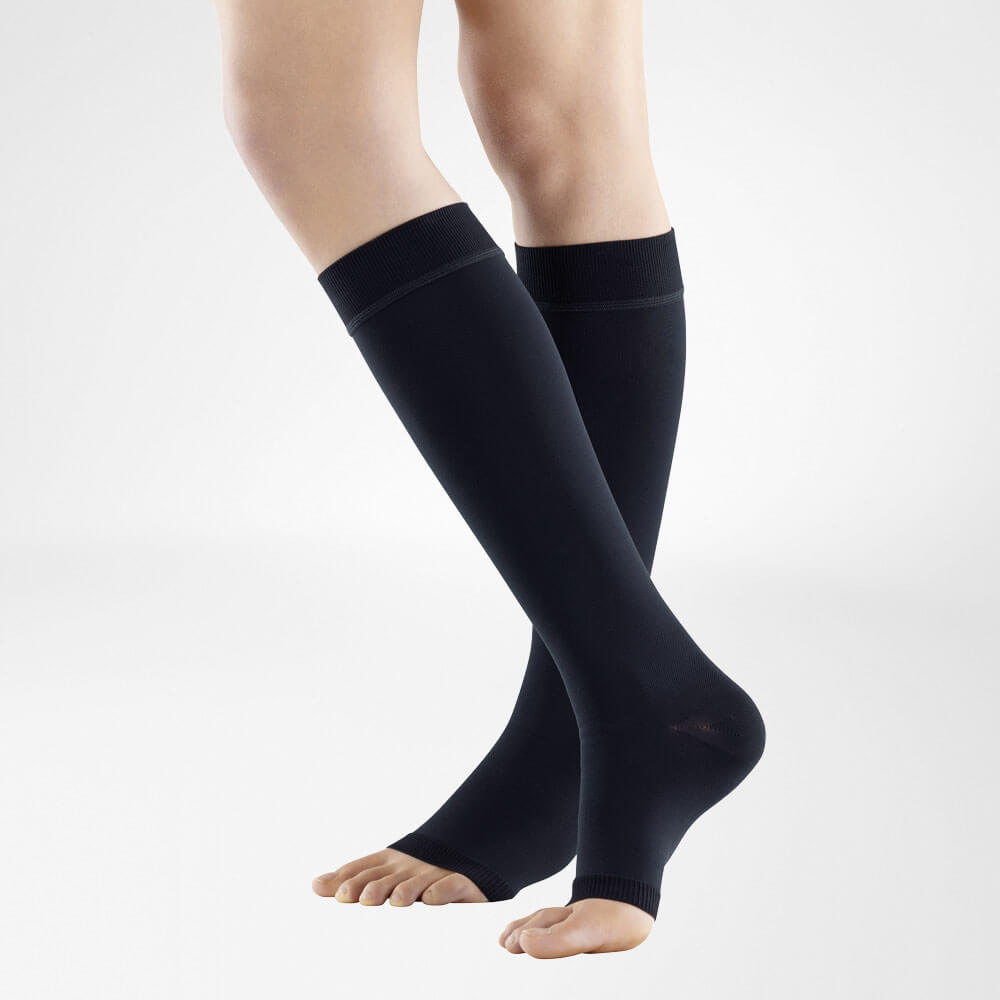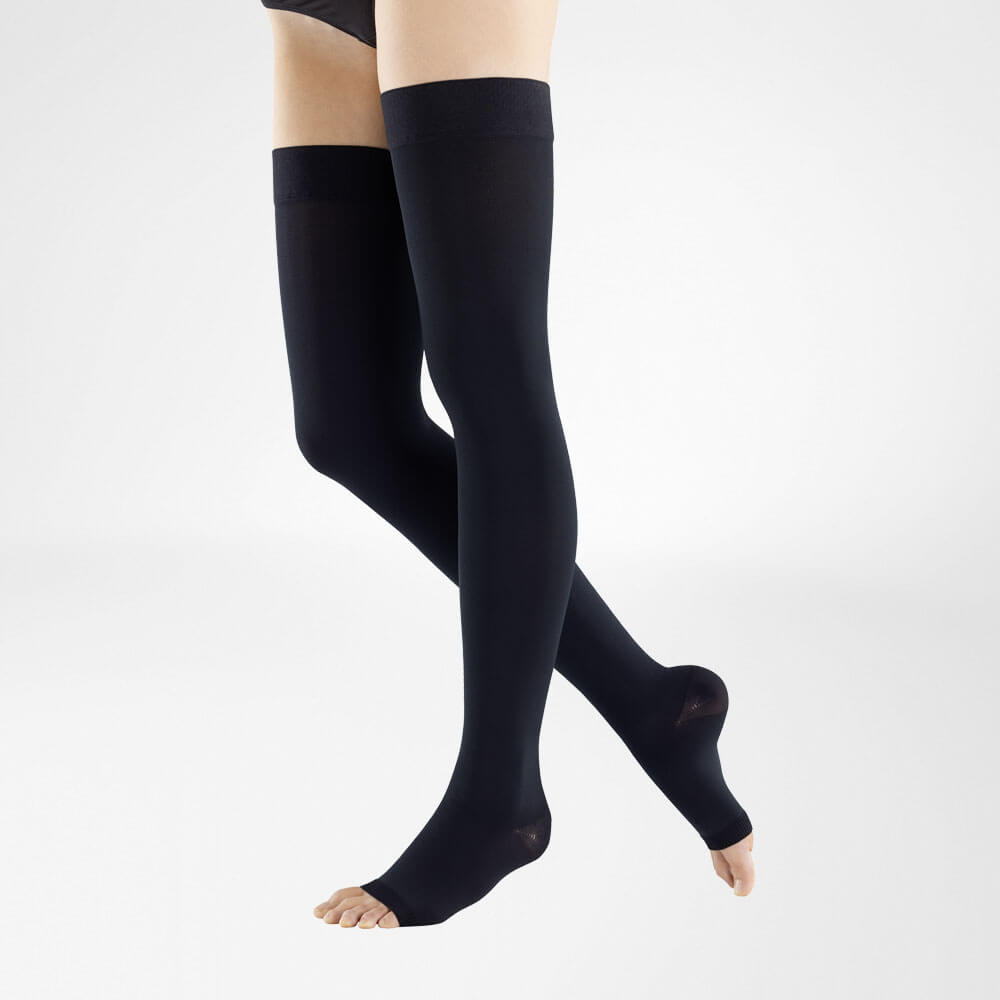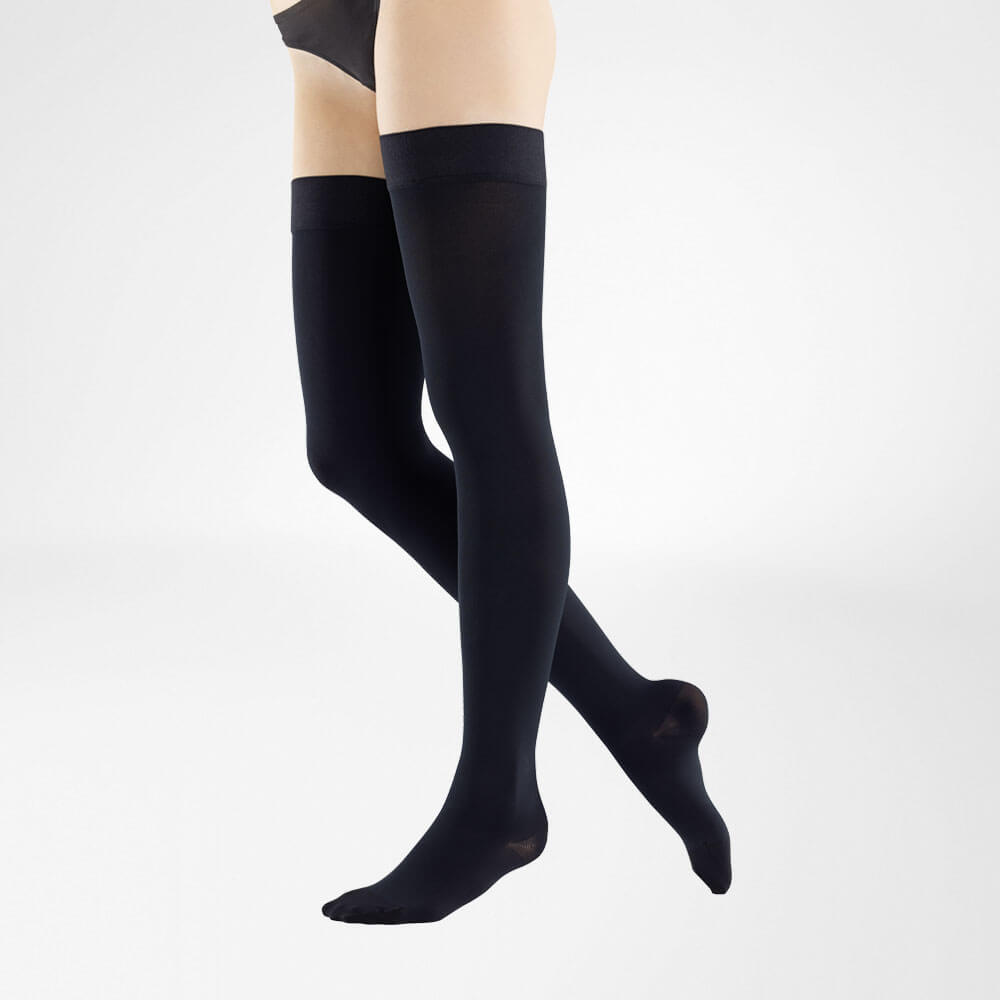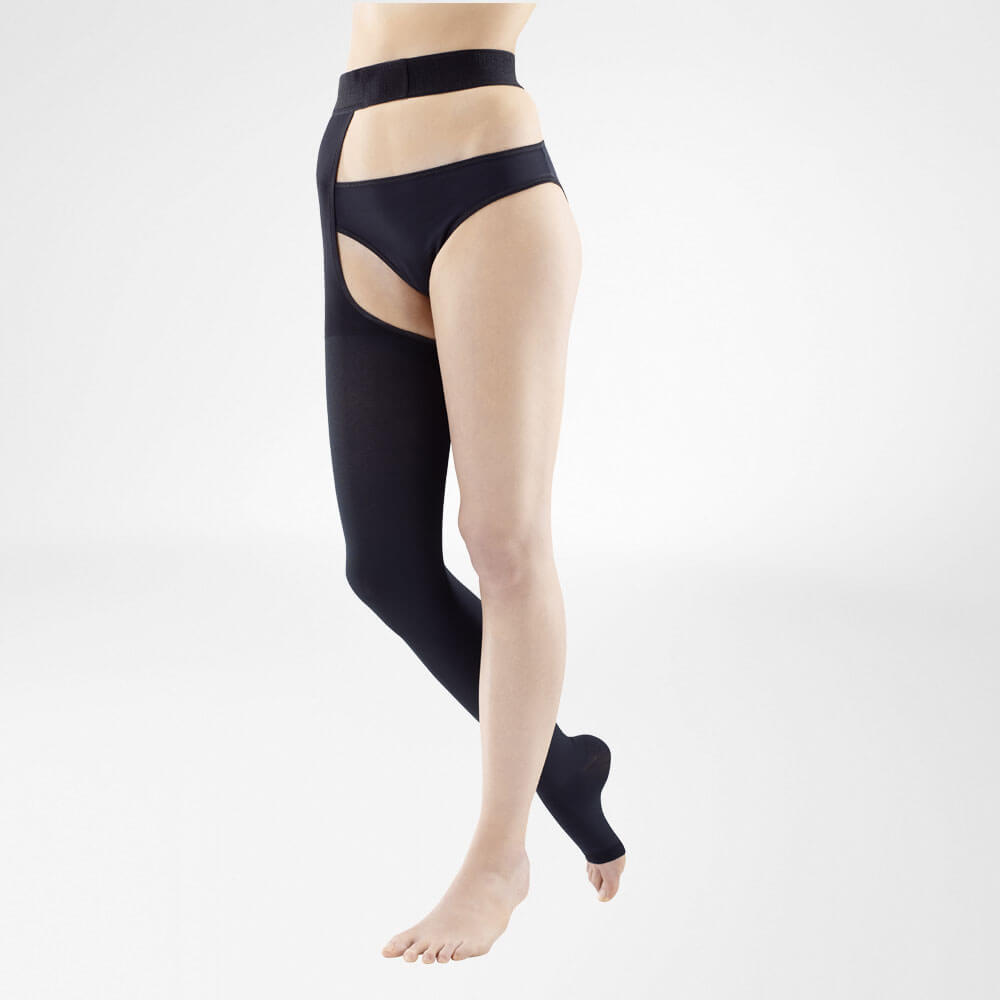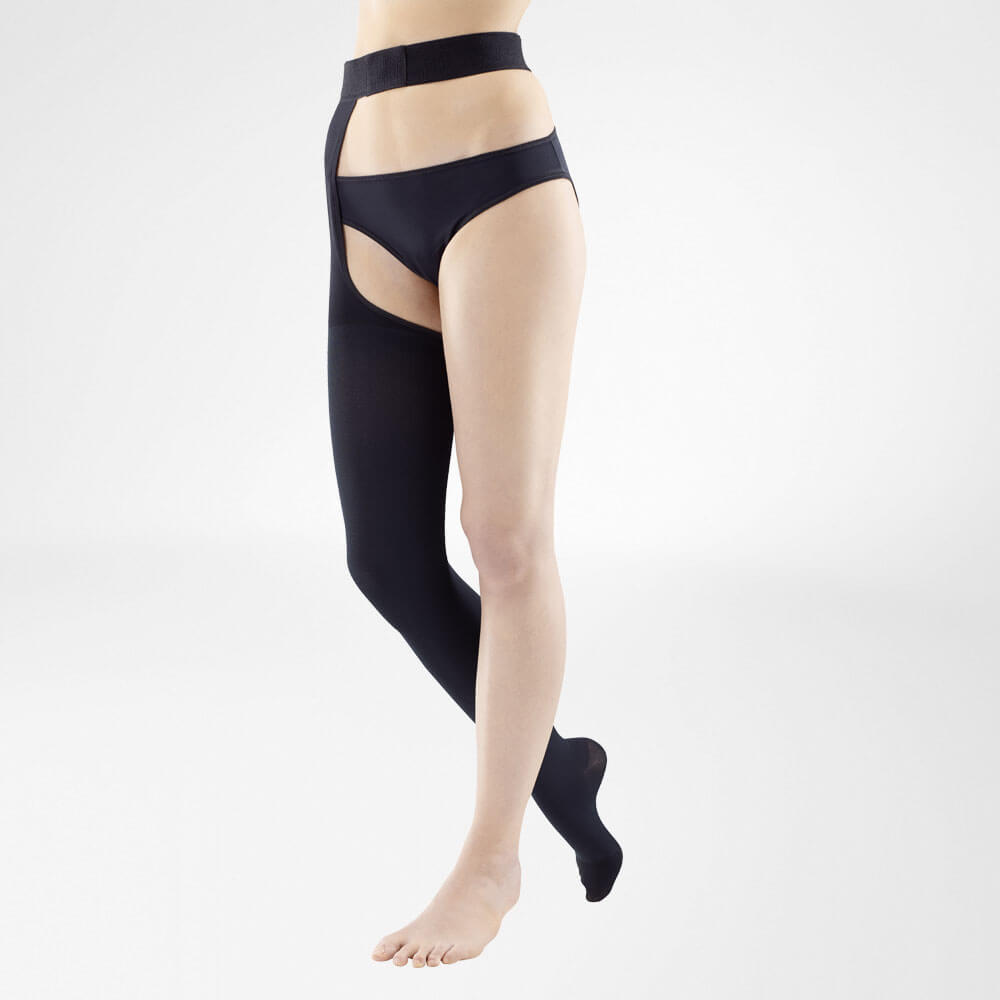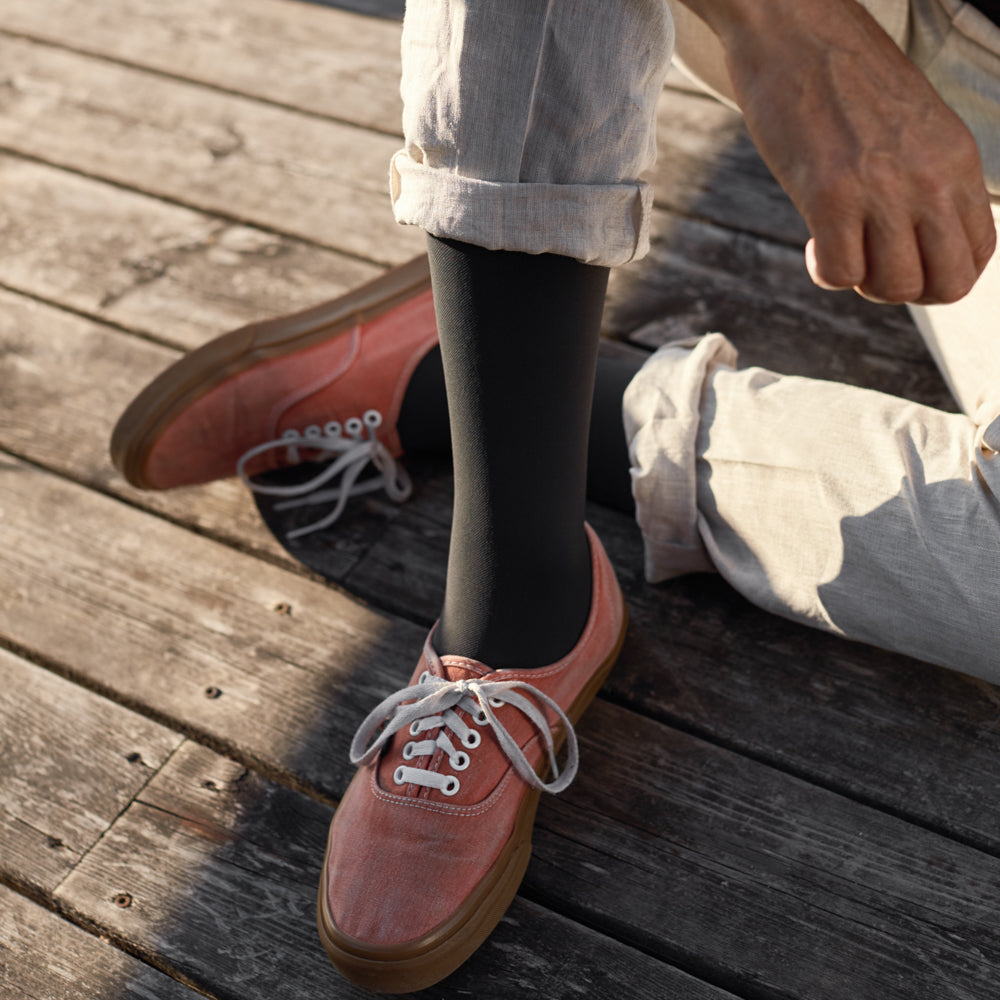 VenoTrain impuls
Deep action plus comfort: Thanks to its innovative, seamless knit construction and its high microfiber content of over 40 percent, the specialist in advanced vein problems offers effective support for natural vein functions with easy handling and high wearing comfort. The durable and easy-care material makes the VenoTrain impuls+ a reliable and uncomplicated companion in everyday life.
Noticeable relief for the deep leg veins
Effective even with low levels of muscular movement 
Soft, breathable and easy-care
---
Features
The short-stretch knitted fabric generates a high working pressure with even the slightest muscle movements
Skin-friendly microfiber material makes the product breathable and ensures temperature control
COLORS 
A COMBINATION OF BENEFITS
Thanks to its special stretching properties and the high microfiber content, the VenoTrain impuls is as easy to put on as a lightweight compression stocking. With movement it exerts its full effect right into the deep vein system, thereby noticeably relieving your legs. Even slight muscle movements support the deep-acting compression of the valve functions of the venous valves and promote the flow of blood back to the heart. Silky soft microfibers in the knitted fabric make the stocking especially supple and optimize the transport of moisture and the temperature control so that the VenoTrain impuls is comfortable to wear both on hot and cold days. The perfect combination of simple handling, high wearing comfort and efficient treatment.
VERSATILE AND INDIVIDUAL
In addition to material and handling, the fit of the VenoTrain impuls also stands out thanks to its excellent comfort. This is due to the highly differentiated V6+ size system as standard and the wide range of custom-made solutions with five different designs in the colors black and caramel with open and closed toe and a selection of different non-slip bands.
QUALITY FROM YOUR MEDICAL RETAILER
VenoTrain compression stockings and other Bauerfeind products are available from selected medical and orthopedic retailers. Here, trained staff will advise you, take precise measurements and ensure that your compression stockings are working effectively and that they are sitting comfortably and securely in position. All VenoTrain products conform to the requirements of the German Medical Devices Act and bear the CE marking as a sign of reliable quality.
---
MEASUREMENT AND PRODUCT RANGE

---
Care Instructions
Ccl 1: 80 % polyamide, 20 % elastane
Ccl 2: 75 % polyamide, 25 % elastane