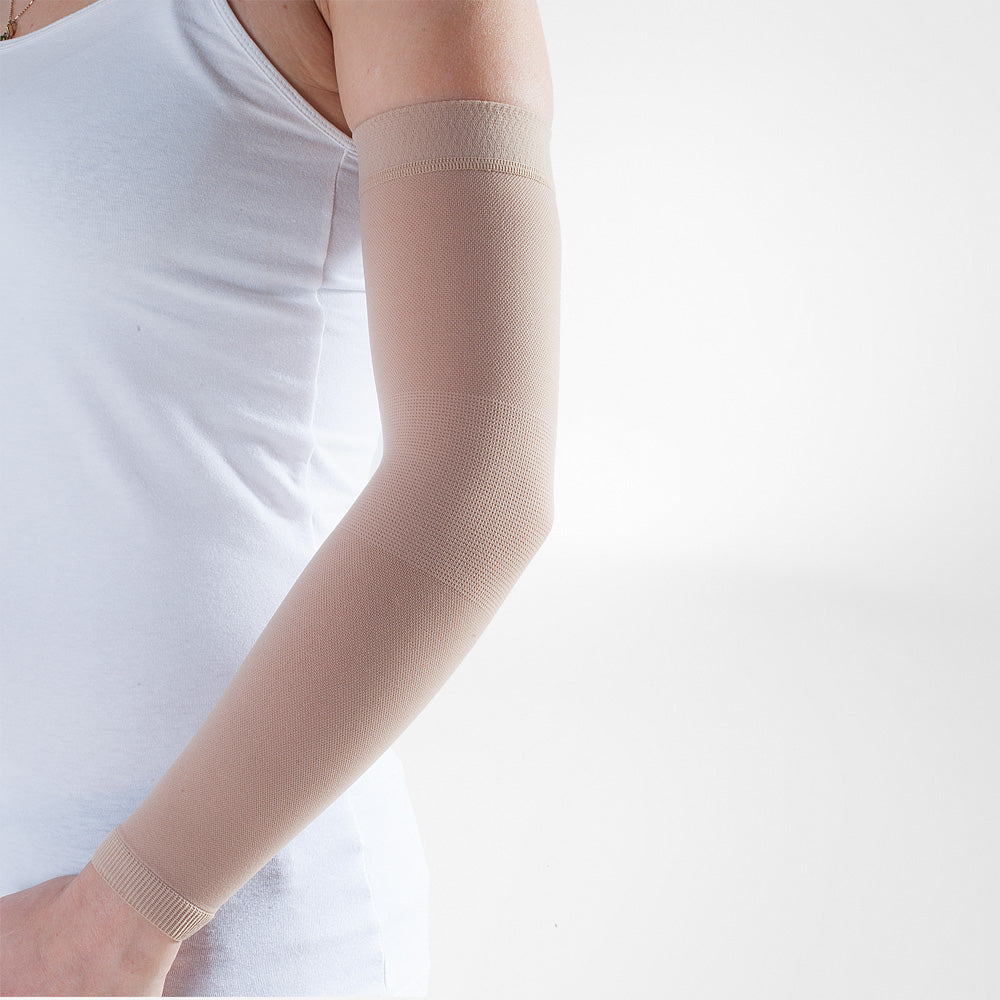 VenoTrain soft (arm sleeve)
Lymphatic edema disorders cannot be cured, however, with the right therapy, they can be largely reversed. An important part of this treatment is wearing compression garments. VenoTrain soft arm care makes it possible to live life again with a full range of movement. The arm sleeve feels comfortable against the skin, is very discrete and has a noticeable effect. The elastic comfort elbow is unique and especially comfortable.
Comfortably soft
Particularly gentle on the skin
Robust and reliable
---
Features
Comfort elbow for greater freedom of movement, wearing comfort, and
a reduced pressure sensation
Noticeable effect throughout the entire wearing period
Gentle on the skin, soft, and breathable
COLORS 
Natural, Caramel, Black
NOTICEABLY EFFECTIVE FOR ARMS
VenoTrain soft arm provides a gentle and discrete treatment option for light to medium lymphedema and lipedema. The finely knitted fabric gently massages skin during movement and promotes drainage of the backed-up fluid.
EASY TO WEAR AND COMFORTABLE AGAINST THE SKIN
VenoTrain soft arm is made using a circular knit process which creates a very fine, seamless knit. The comfort elbow is particularly elastic and provides extensive freedom of movement for daily activities without an unpleasant feeling of pressure. The upper arm finishing ensures that it doesn't slip. It can be designed as a top band or silicone dotted band. The breathable material is easy on skin and feels pleasantly soft to wear.
---
MEASUREMENT AND PRODUCT RANGE 

---
Care Instructions
Ccl 1: 74 % polyamide, 26 % elastane
Ccl 2: 69 % polyamide, 31 % elastane