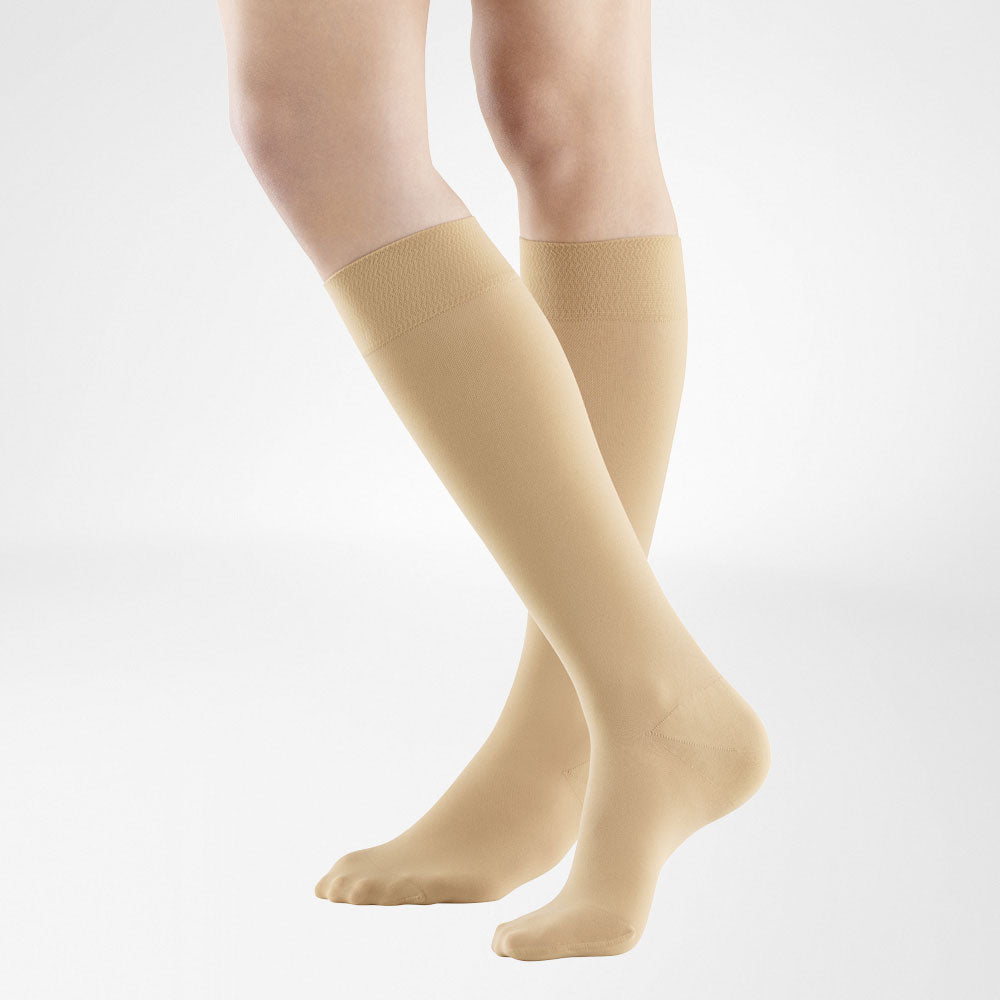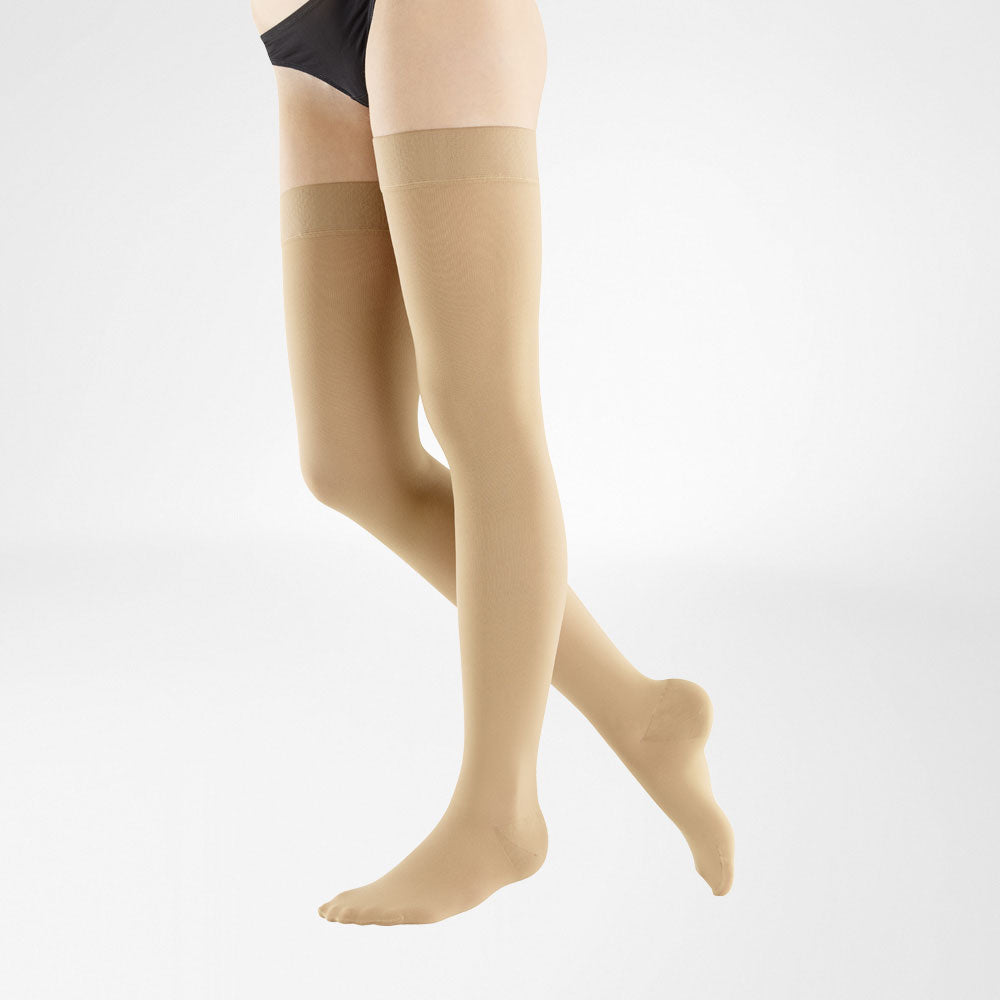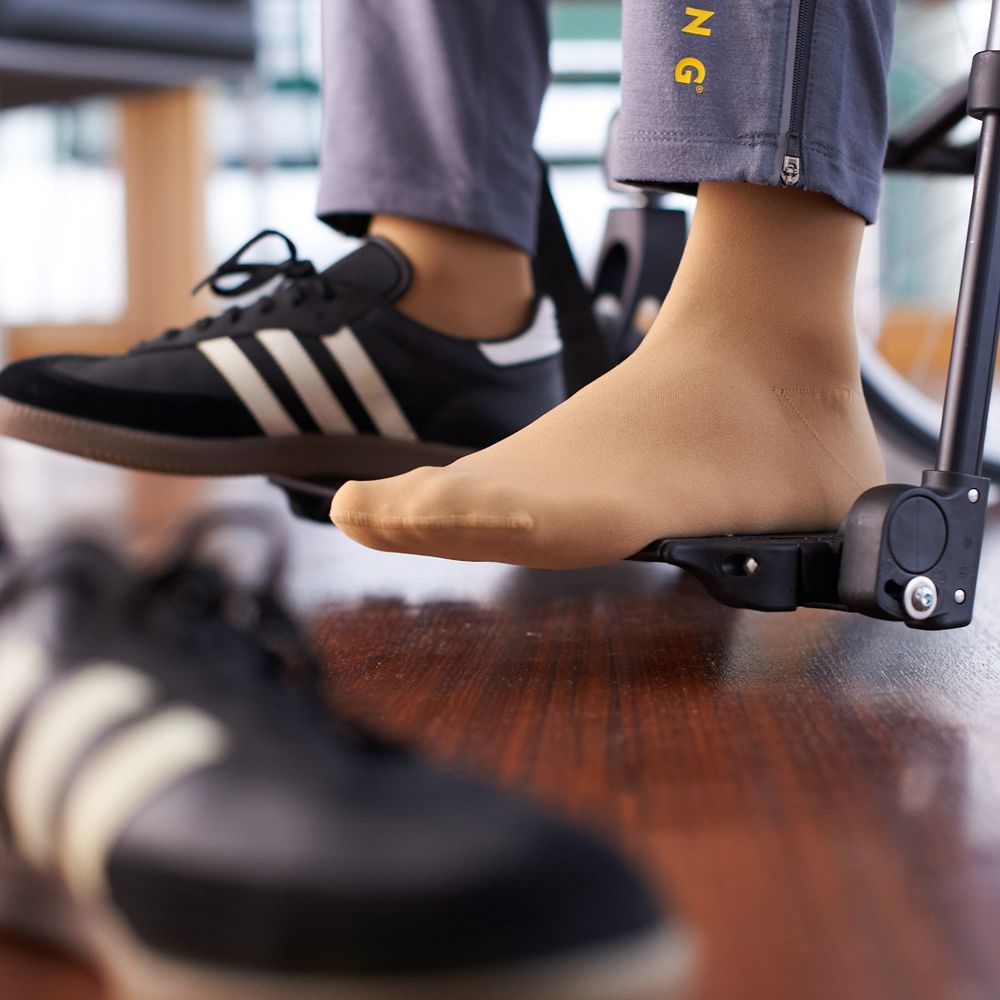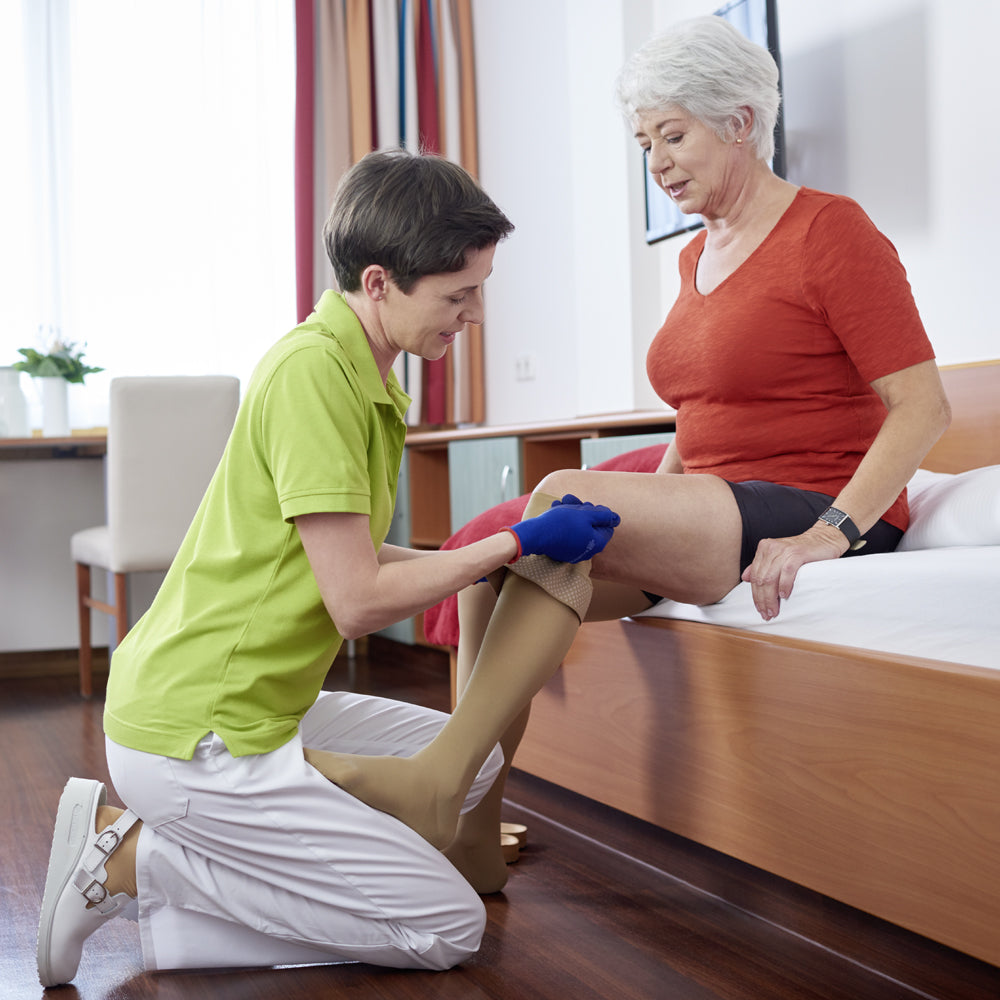 VenoTrain soft S
After an accident or in the case of serious illness or age-related problems, a person's mobility can be drastically reduced. However, sitting for long periods puts a strain on the circulation in the legs and this can be significantly improved by wearing compression stockings. VenoTrain soft S, a special version of VenoTrain soft, takes into account the special needs of people who spend prolonged periods of time sitting down.
Wide heel
Comfortable instep especially for the angled foot
Breathable material with vitalizing effect
---
Features
Wide heel area

Adapted to the typical anatomical foot posture while sitting (90-degree angle)
Breathable material with a revitalizing effect
COLORS 
VITALIZING EFFECT
The firm, opaque material of the VenoTrain soft S exerts medically effective pressure on the leg veins, stimulates the circulation and has a vitalizing effect. The breathable, skin-friendly knit also draws moisture away to the outside and is comfortable to wear. A perfect fit is guaranteed by the Perfect Fit system of standard sizes and the made-to-measure option.
INCREASED FOOT COMFORT
In addition to its good wearing properties, the VenoTrain soft S compression stocking is also characterized by its increased foot comfort. The heel area is generously proportioned, thus offering the angled foot enough space and making it easier to take off and put on. At the same time, the stocking has less knit on the instep so that the foot resting at a 90° angle is optimally covered, no wrinkles can form when sitting and the formation of possible pressure points and constriction is prevented.
---
MEASUREMENT AND PRODUCT RANGE 

---
Care Instructions
Ccl 1: 70 % polyamide, 30 % elastane
Ccl 2: 65 % polyamide, 35 % elastane