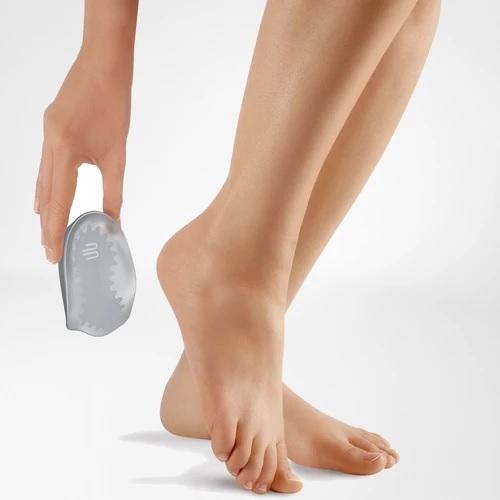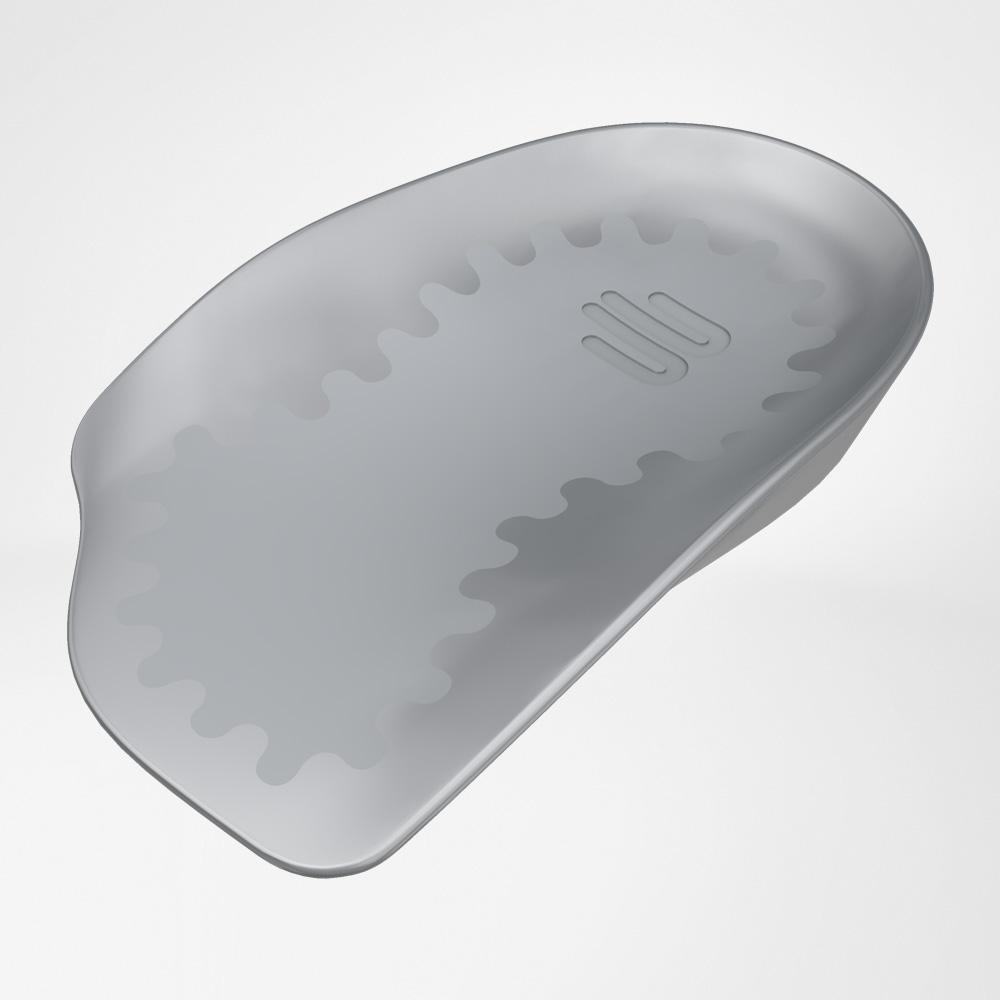 ViscoHeel Cushion
ViscoHeel is suitable for reducing shock loads on the ankle, knee and hip joints, for example in the case of osteoarthritis of the foot, knee or hip joints, endoprosthesis, pain in the Achilles tendon region (achillodynia) and Haglund's deformity ("pump bump"). In the ViscoHeel K variant, an additional lateral raising of the heel cushion counteracts varus or valgus alignment (bow-leggedness or knock-knees).
Gentle on your skin
Non-slip
Durable
---
A BED FOR YOUR HEEL
The ViscoHeel for the right and left foot cushions the heel, fits perfectly in closed shoes, and reduces pressure discomfort with every step, also helping to protect the leg joints and spine. The anatomically contoured heel cushion gently guides the hindfoot and relieves calve muscles and tendons in particular, helping inflammation of the Achilles tendon to subside more quickly. It provides partial relief in cases of Haglund's deformity.
DURABLE AND GENTLE ON YOUR SKIN
Only a few heel cushions can withstand daily use over long periods. ViscoHeel is made of high-quality silicone and is gentle on your skin, easy to clean and, thanks to modern production techniques, particularly durable. It sits under your heel with every step without slipping.
---
 Indications
Osteoarthritis of the leg joints and for endoprostheses (relief)
Achillodynia – tendomyopathy
Haglund's deformity – partial relief
Tarsal bone pain
---
MEASUREMENT AND PRODUCT RANGE

---
Care Instructions
We recommend washing the ViscoHeel cushion with a mild detergent.