Behind The Ball
with BRANDIE WILKERSON & SOPHIE BUKOVEC
OLYMPIAN VOLLEYBALL CLINIC
Bauerfeind Canada was thrilled to support Brandie Wilkerson and Sophie Bukovec in a first-of-its-kind beach volleyball event focused on developing the next generation of top-tier Canadian athletes!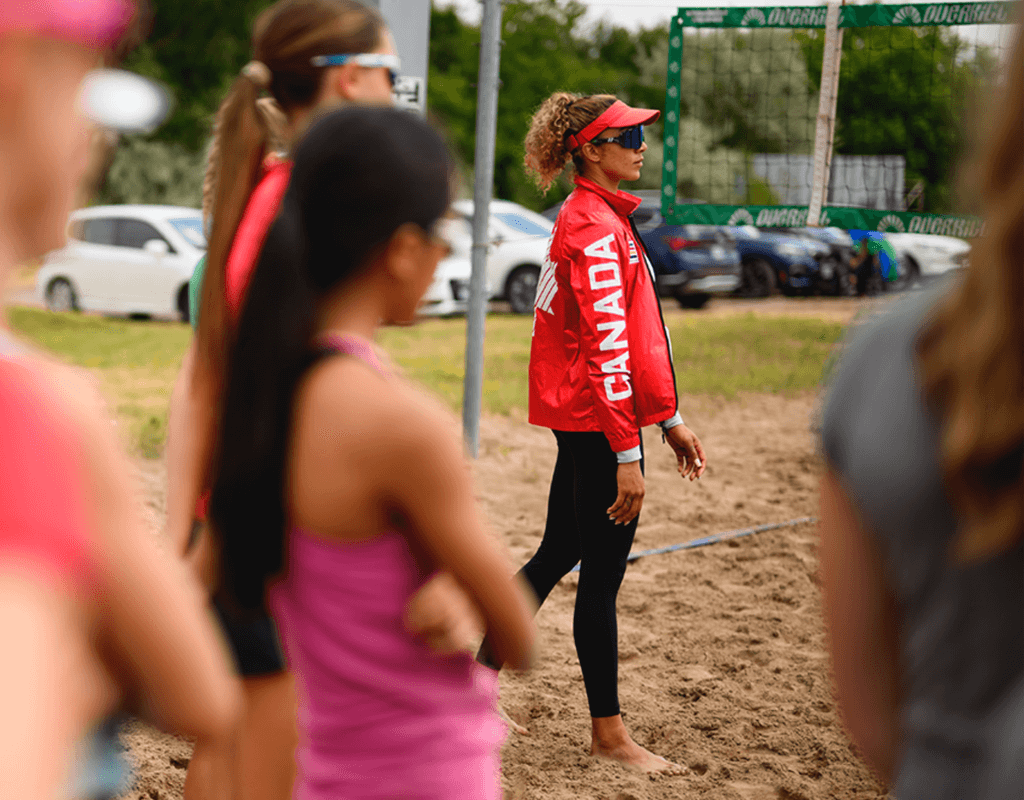 BRANDIE WILKERSON
Brandie is an Olympic Beach Volleyball Player for Team Canada and Silver Medal Winner of the FIVB Beach Volleyball World Championship.
Brandie is the only black woman in history to have represented team Canada in her sport and is the founder of the Project Worthy Scholarship. 
This scholarship covers 1 year of club volleyball fees for BIPOC Canadian athletes on the rise. The goal is to increase the representation of the BIPOC community in volleyball.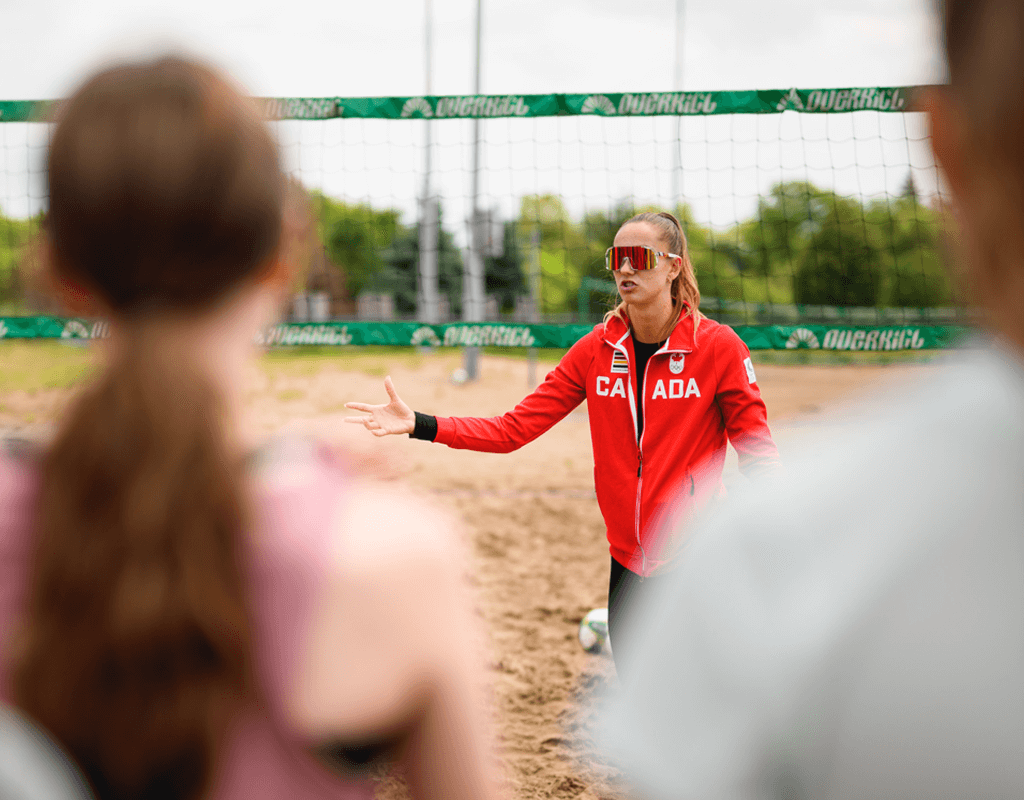 SOPHIE BUKOVEC
Sophie is a professional Beach Volleyball Player for Team Canada and Silver Medal Winner of the FIVB Beach Volleyball World Championship.
Sophie shows her passion for the sport and community as the Founder & Executive Director of The Northern Elite Academy.
A high-performance indoor and beach volleyball academy for elite athletes, Northern Elite aims to provide a clear path for Canadian athletes to get to the NCAA and professional levels.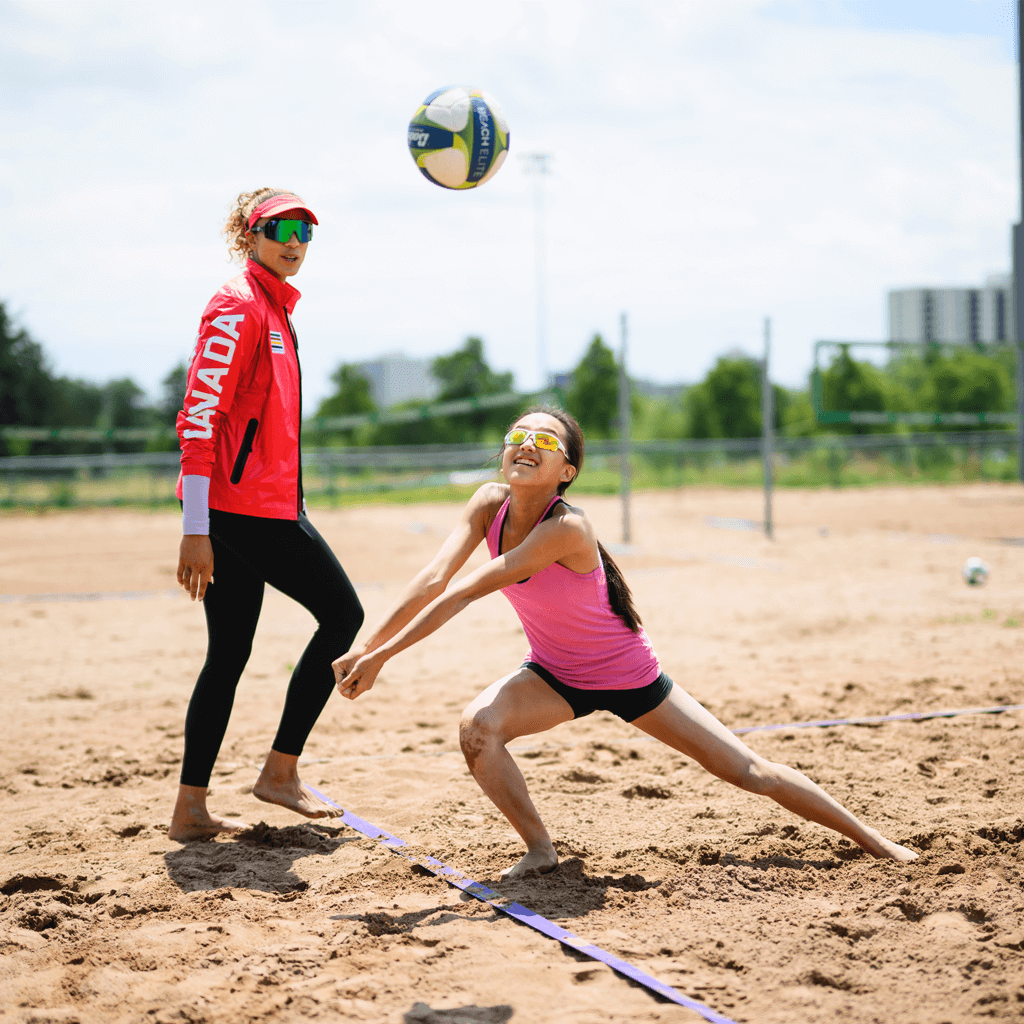 TRAIN LIKE AN OLYMPIAN
ABOUT THE EVENT
The Behind the Ball Annual, Olympic Training Camp aims to identify, train and mentor the next generation of top-tier Canadian athletes in the sport of volleyball.
Serving up technical and tactical feedback with world-class experienced coaches, Brandie and Sophie, the event provides an incredible opportunity to those who don't get exposure to train at this elite level.
Including a special presentation by Professional Volleyball Player and Physiotherapist Sam Pedlow, the young athletes received a hands-on master class in the areas of:
- Fundamental Skills
- NCAA Sand Volleyball Insights
- Team Canada/ Olympic Games & Prep
- Nutrition
- Strength Training & Conditioning
- Recovery & Health
SAM PEDLOW
Sam is a professional beach volleyball player having represented Canada at over 100 International Competitions over the past ten years. A silver medal winner at the 2018 Commonwealth Games, Sam has continued to be ranked among the top in the world.
Holding multiple degrees (BPHED, BScH Queen's University 2010, MPT Western University 2012) you can find Sam off the court working in the clinic as a Registered Physiotherapist.
Sam Pedlow has been working with Bauerfeind since 2019.
Sam enthusiastically recognizes the positive effects of Bauerfeind's bracing, not only as a physical therapist but as an elite athlete as well.
Sam Pedlow: Elite Advice on Performance & Recovery
View all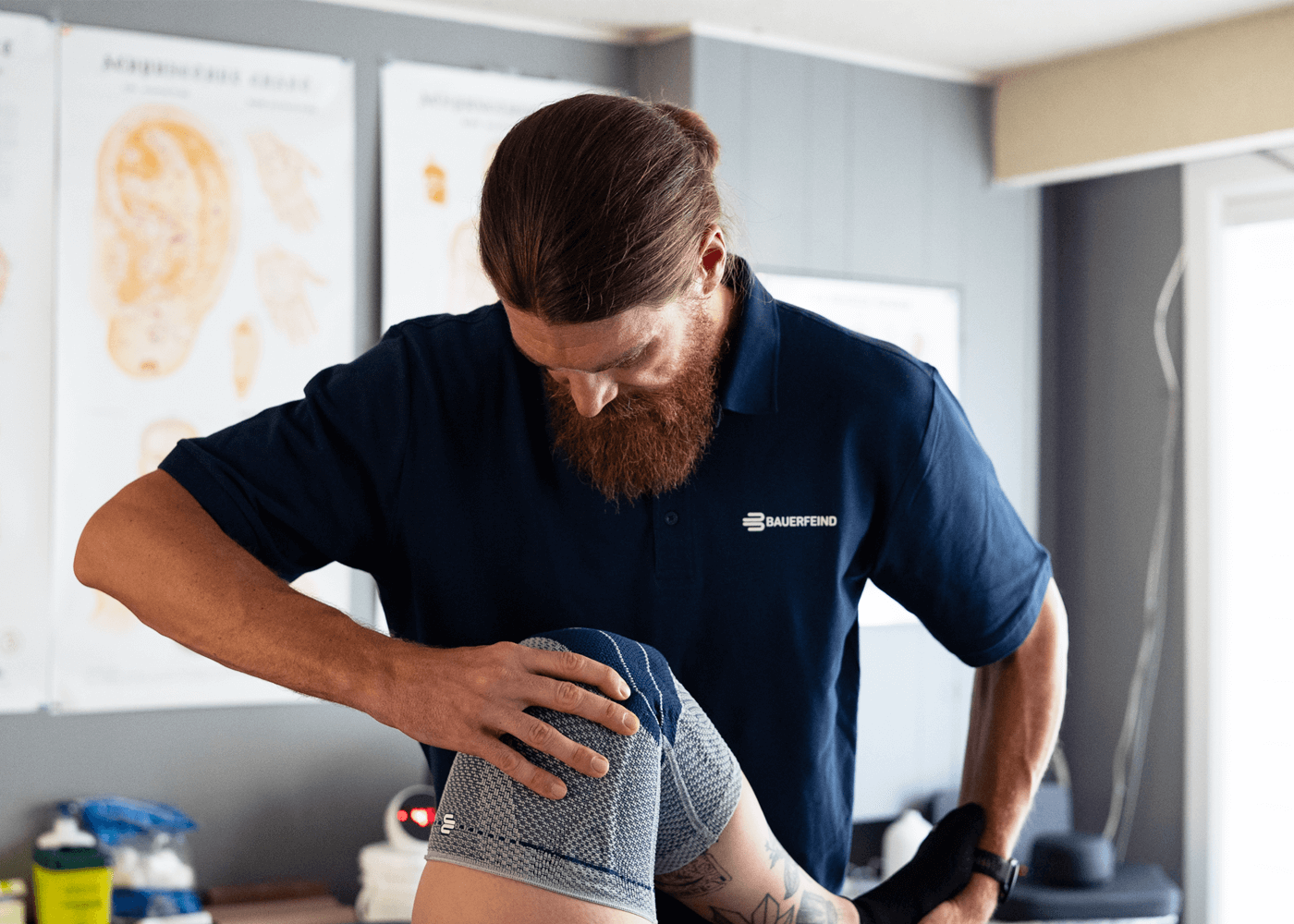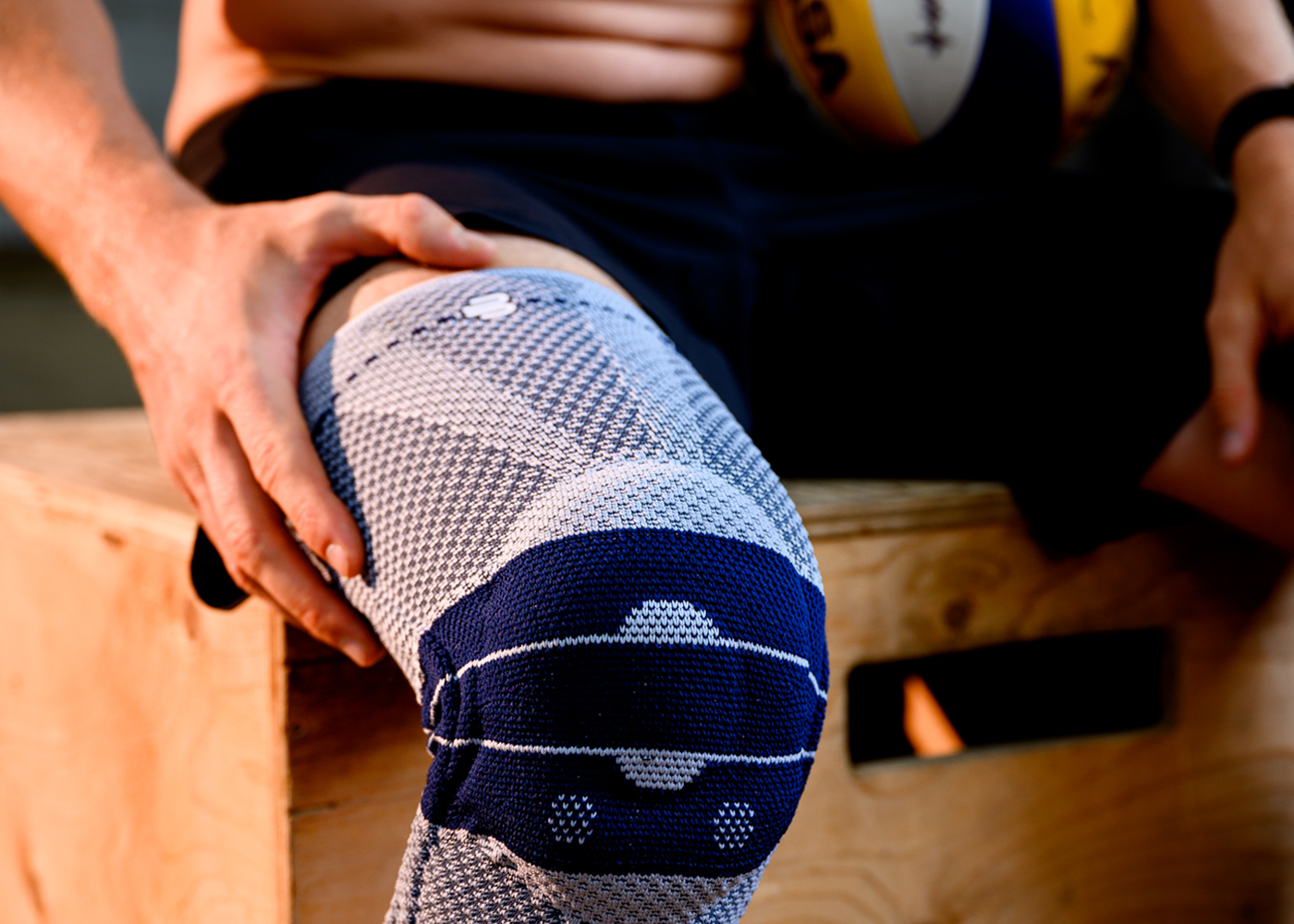 Typically with unexplained knee pain it is unlikely that one specific factor is causing the discomfort, more likely is that a multitude of different factors are contributing to the pain.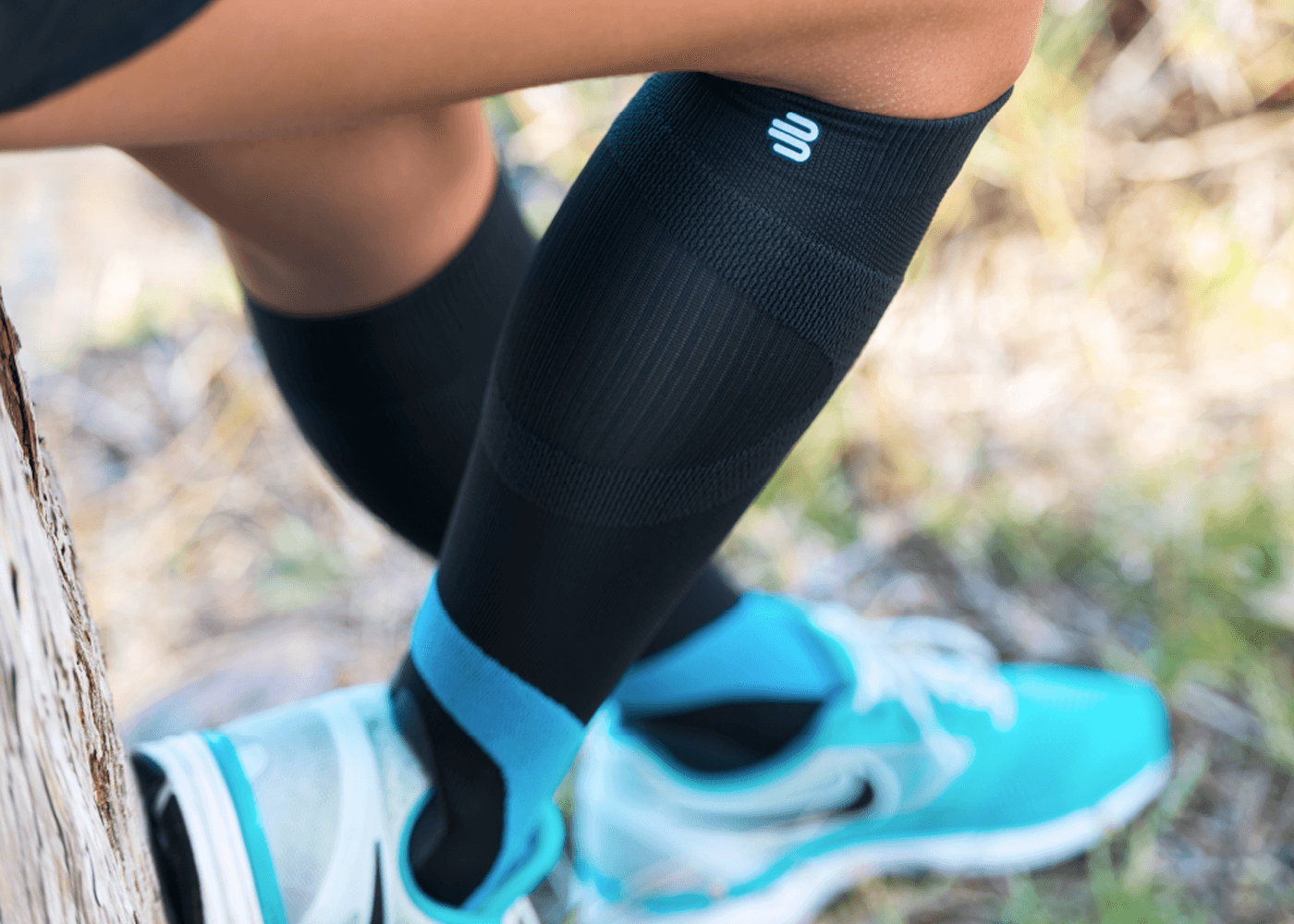 WHY DO THE PROS TRUST BAUERFEIND?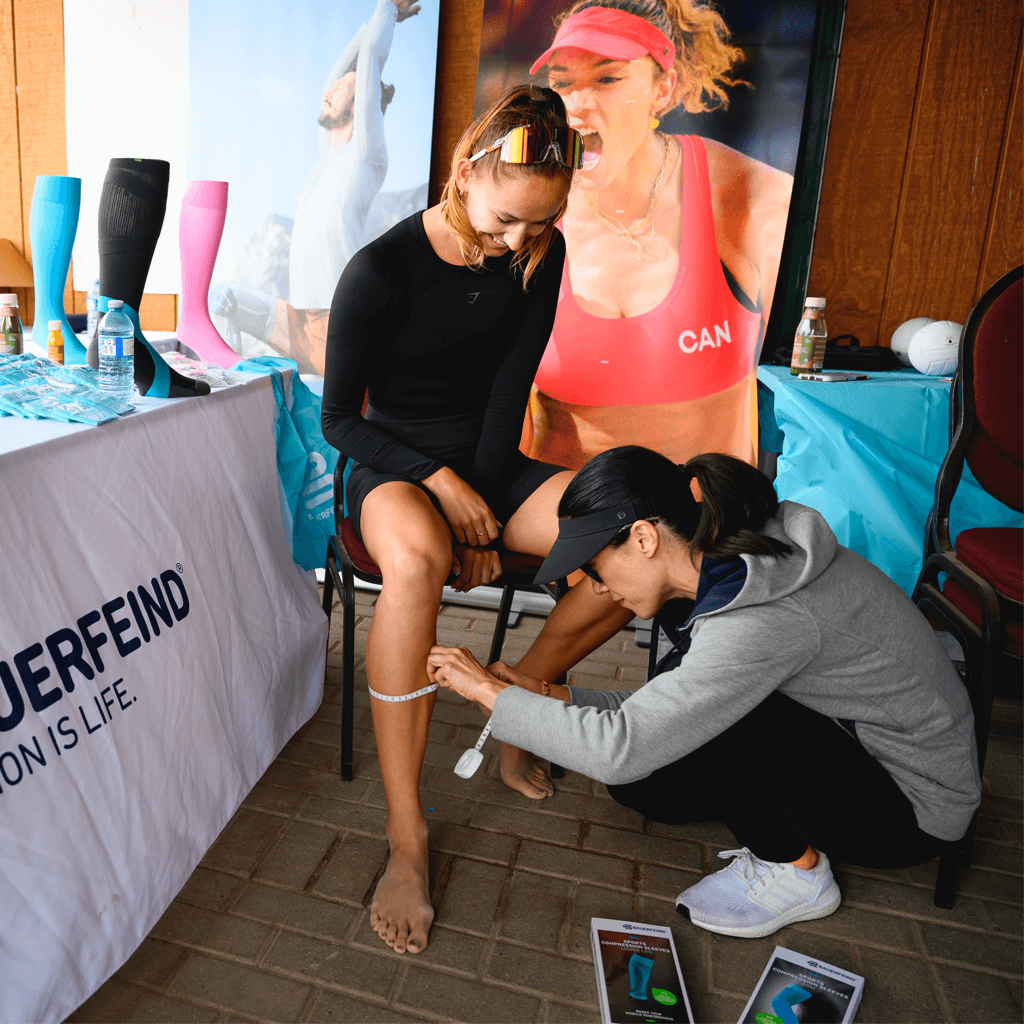 PREMIUM QUALITY
Bauerfeind is one of the world's leading manufacturers of orthopedic products. 
With more than 80 years of experience in sports medicine, orthopedics, rehabilitation, and compressive therapy; Bauerfeind is a Premium Brand in Orthopedics, Medical Compression, and Insoles.
ADVANCED TECHNOLOGY
Bauerfeind® products are created through direct collaboration between physicians, scientists, and specialists, whose results translate into high-quality, innovative, and reliable products.
The products are exclusively made in Germany and fulfill the most stringent requirements in terms of quality, effectiveness, and wearing comfort.
REAL RESULTS
Reduce pain and swelling, improve stability and support, and stimulate circulation. Bauerfeind products are designed to aid in recovery and restore motion to your life!
Comfortable, breathable, and anatomically fit, Bauerfeind products are machine washable, and simple to wear.
Bauerfeind Volleyball Essentials